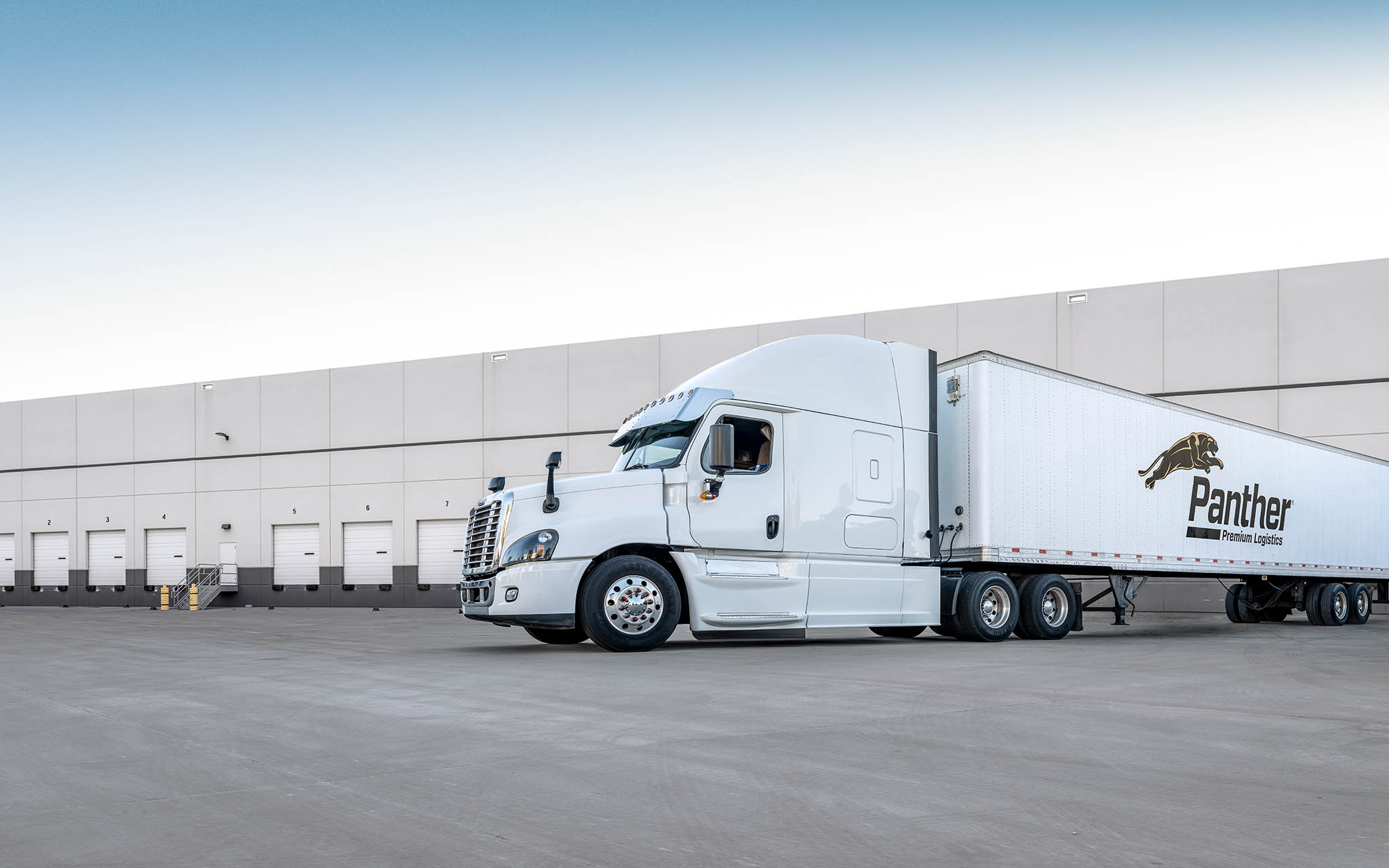 Join the Panther®
Premium Logistics Network
Build a successful career
transporting high-value freight
Keep moving and earning with an industry leader
Advance your career as a member of the Panther fleet. Our customers depend on us to safely deliver time-sensitive and high-value freight over the road — everything from time-critical assembly line parts to lifesaving medicines. Panther is made up of independent owner-operators like you who run under our authority. This gives you the support and freedom you need to operate the business you want, all while keeping the supply chain moving.
Fleet owners can grow with us
Panther understands the needs of fleet owners, and finding qualified drivers is typically at the top of the list. Our experienced recruiters oversee that process for you. Plus, we'll help keep your trucks rolling and profitable.
Options for joining the Panther fleet
Whether you drive solo or as a team — which pays even more — Panther offers multiple paths to success. Explore all the ways you can be a part of our growing network.
Start your path to truck ownership
Interested in owning your own tractor, becoming your own boss and building a profitable small business? Panther and Expediter Services (ES) simplify the process with this exclusive program, which is especially beneficial for teams. Find out more about how you can own your own truck with our exciting Lease Purchase Program. DRIVE AS AN
Owner-Operator
Develop the skills you need to successfully manage all aspects of your business while owning or leasing your equipment.
DRIVE FOR
Elite Verticals
Move high-value products for the U.S. government, life sciences and the automotive industry. DRIVE AS A
Fleet Driver
Drive for a Panther fleet owner and deliver critical shipments without the expense that comes with owning your own truck. Why join the Panther network?
Partnering with Panther has many benefits. Here are just a few:
Sign-on bonus
Weekly settlement
Fuel surcharge
99% no-touch freight
No forced dispatch
Driver rewards program
Direct Owners Compensation Program
Competitive insurance and fuel discounts
No trailer fees or maintenance costs
Qualifications
Do you meet the following requirements?
At least 21 years of age
No DUI or drug convictions for 5 years
No felonies in the last 10 years
CDL-A and minimum of 6 months' experience