ABF Freight Customs Brokerage Service Helps Grow Customer's Business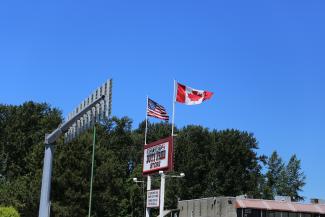 Shipping to Canada can be difficult for a shipper; it can even result in lost business without having a knowledgeable broker.
After a new customer began using ABF Freight to ship office furniture, Account Manager Jill Breen began talking about the customer's Canadian shipments, and she explained ABF Freight's capabilities into and out of Canada. She learned that if her customer's Canadian customer did not have a broker, then they did not proceed with the sale. "It was simply a lost sales opportunity for them," Jill said.
Jill introduced the customer to ABF Freight's Customs Brokerage Service, which provides priority handling and expedited clearance, and full coverage along the northern border.
"The process was easy," Jill said. "I supplied the customer with the forms necessary to cross the border northbound, connected them directly with the Customs Brokerage Service and explained our easy Shipment Passport Bill of Lading to make the process even easier."
After turning away those types of sales for years, the customer's business is growing thanks to the ABF Freight solution.