ABF Freight Part of 'Exceptional Team' for Fitness-Equipment Company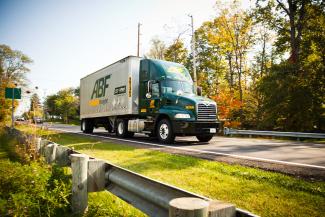 With ABF Freight's white-glove service, home deliveries have never been easier.
ABF Freight driver Robert Bles and another driver were tasked with delivering an exercise bike for a customer after ABF Freight worked with the fitness equipment company and the customer to accommodate the customer's preferred delivery time.
On the day of delivery, the drivers arrived at the home, unloaded the equipment and set to work assembling it. The customer was taken aback, thinking that the bike was going to be delivered in the box and left unassembled.
Not so, the drivers cheerfully informed the customer. Not only did they assemble the bike, they took away all the packaging, so the customer did not have to dispose of the empty box or wrapping. The customer was delighted.
"I've been in the service industry for over 25 years. I can count on one hand the number of times I've experienced such admirable service levels across an organization," the customer wrote to the fitness-equipment company. The ABF Freight team "followed your lead, and the entire experience was easy, pain-free. … Thank you to your exceptional team."