ABF Freight Solves Loading Process for Retailer's Product Roll Out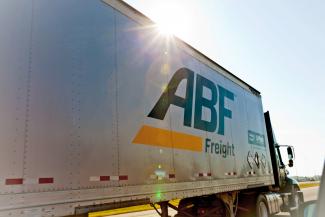 When a national retailer needed to roll out shipments to 928 stores in just 11 shipping days, ABF Freight® was prepared for the large task.
The shipper needed to follow a very specific plan to get four pallets to each store and was concerned about the loading process. Branch Manager Kraig Gratiot consulted with Dan Trevino, cargo care manager for the region, and they agreed to schedule a driver at the loading site for the entirety of the project.
Driver Ted Fornal was the local driver assigned to the project, using load bars, decking tables and an air bag machine on site. Ted coordinated the loads at the loading location and communicated directly with linehaul to ensure the proper equipment was being used.
The customer was "extremely satisfied" with the solutions ABF Freight provided and commented more than once that Ted was "a crucial component" to the project's success.
As Kraig said, the type of skill and will Ted showed "has separated us from the competition and will allow us to be in the forefront for future projects."