'Excellent Service' Pleases ABF Freight Customer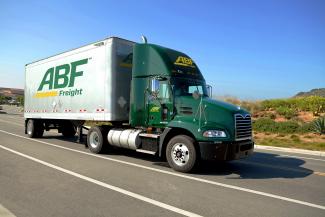 When a customer needed a shipment delivered sooner than planned, ABF Freight handled the request with ease.
A customer's shipment was due to be delivered on a Monday, but on Wednesday, they contacted ABF Freight Operations Supervisor Bill Coombe asking if it instead could be delivered on Thursday.
Bill quickly traced the shipment and found it was scheduled to arrive Wednesday evening at an ABF Freight terminal 200 miles away. Bill assigned driver Daniel Swisher to pick up the shipment, and "he got the job done," Bill said.
The shipment was delivered to the customer Thursday morning.
"Thank you again for your effort," the customer said. "I will be sure to recommend ABF Freight based on excellent service."