FleetNet America Rep Saves Customer $33,000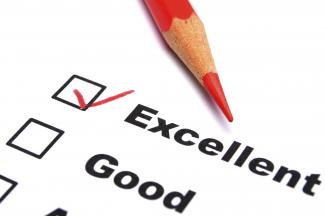 When a FleetNet America® customer's truck began having issues with the oil pressure, they called Senior TMcare® Account Representative Stephen Inman for assistance.
The truck was making an unusual ticking noise and the oil pressure dropped whenever the truck came to a stop. A tow truck took the truck to a dealer for repairs.
After running diagnostics, the dealer called Stephen and said the problems stemmed from the truck being full of gasoline instead of diesel. Stephen advised the customer of the dealer's diagnosis, but the customer told Stephen that was impossible. The customer said two trucks, including the one having problems, got fuel at the same station and the same pump, and the other truck was running fine.
Stephen asked the customer for the fuel receipts. He presented those receipts to the dealer and explained that fuel could not be the problem. He also requested a fuel sample.
The fuel sample tested negative for gasoline. Stephen contacted the truck's original equipment manufacturer (OEM) to try to get to the bottom of the issue. The OEM told Stephen that the fuel injectors caused the problem.
Stephen then requested an estimate from the dealer for injector replacement. The dealer submitted an estimate for $9,000. The dealer had originally said the repairs were covered under warranty, but the OEM stopped them. Stephen asked the OEM why the warranty wouldn't cover the repairs and went back and forth with them on which injectors were covered and which were not.
While Stephen was challenging the OEM about the warranty, he was informed that one injector was damaged, causing major engine failure. The unit would need an engine replacement. The OEM suggested only repairing that injector. Stephen knew this wouldn't fix the whole problem, so he pushed for full engine replacement.
Ultimately, Stephen ensured that all the items were covered under warranty except batteries. His perseverance saved the customer over $33,000.
No matter what issue arises, FleetNet America customers know they can depend on the TMcare team and dedicated employees like Stephen to manage their fleet maintenance.