Operations Manager Provides 'Unparalleled Level' of Service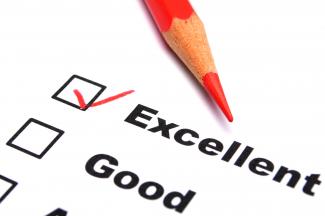 When a logistics professional's customer faced "an ever-closing delivery window" for an in-transit shipment, he began working to see if his customer's issues could be resolved. He reached out to the shipment's destination terminal, an ABF Freight facility, and got in touch with Operations Manager Dennis Richey.
"From the moment I made that first phone call, Dennis' level of professionalism and willingness to help made an immediate and positive impression on me," said William Atkins, an LTL service representative for a logistics company. "I never once heard the word 'no.'"
Dennis "provided us with options which ultimately saved myself time and my customer money," William said. "More importantly, he pleased my customer."
ABF Freight employees like Dennis take pride in their customer service efforts each day as they work to provide solutions and exceed expectations.
"Logistics day in and day out is relentlessly stressful," William said, noting that problems and issues "arise each and every day." He said Dennis is the only operations manager he's met who is willing "to do whatever it takes to make the customer happy."
Dennis' actions impressed William so much that "I will be advising my customers to utilize ABF Freight in and out of this terminal."