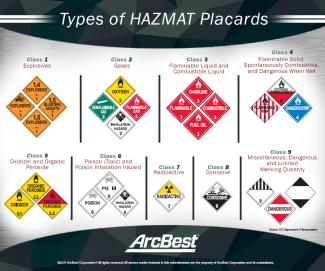 Hazardous material signs: what you need to know
Have you ever noticed diamond-shaped signs on the back or sides of a semi-truck trailer and wondered what they are and why they're there? They're called HAZMAT placards, and they provide details about the kind of cargo a truck is carrying.  
The United States Department of Transportation (DOT) also requires carriers to display these signs when moving hazardous goods because they inform emergency responders of what substances are involved in case of an accident.  
Read More >