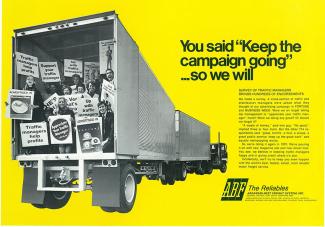 In 1969, ABF Freight (then known as Arkansas-Best Freight System) introduced a new advertising campaign: "Appreciate Your Traffic Manager (ABF Does)."
The ads appeared in publications such as Fortune, Business Week, Traffic World and Traffic Management. They also appeared in employee publications and memos.
The campaign proved popular, as the advertisement pictured shows.
Read More >