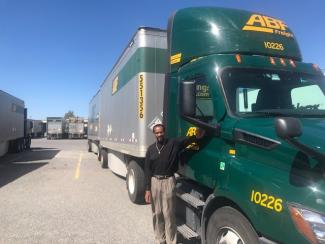 Marshall Land, a road driver at our Little Rock, Arkansas, service center, has been living his dream of driving trucks since 1965. 
"As a young boy, I had a few dreams — I wanted to be an airplane pilot, I wanted to drive a Greyhound bus, and I wanted to be a truck driver," Land said. "I ended up pursuing my No. 1 dream, which was driving trucks. I stayed with it, put a lot into it and have gotten a lot out of it." 
Land began his driving career one year after the passage of the Civil Rights Act of 1964.  
Read More >