Throwback Thursday: 1963 — Export-Import Seminars Conducted
In 1963, ArcBest (then known as Arkansas-Best Freight) held export-import seminars in Columbus, Ohio; Chicago, Illinois; Kansas City, Missouri; and Fort Smith, Arkansas.
The sessions were "designed to present to the shippers, company personnel and all others interested in foreign trade a step-by-step 'how to' explanation of the mechanics of finding foreign markets, banking connections, preparing export shipments, marine insurance and many other aspects of foreign trade."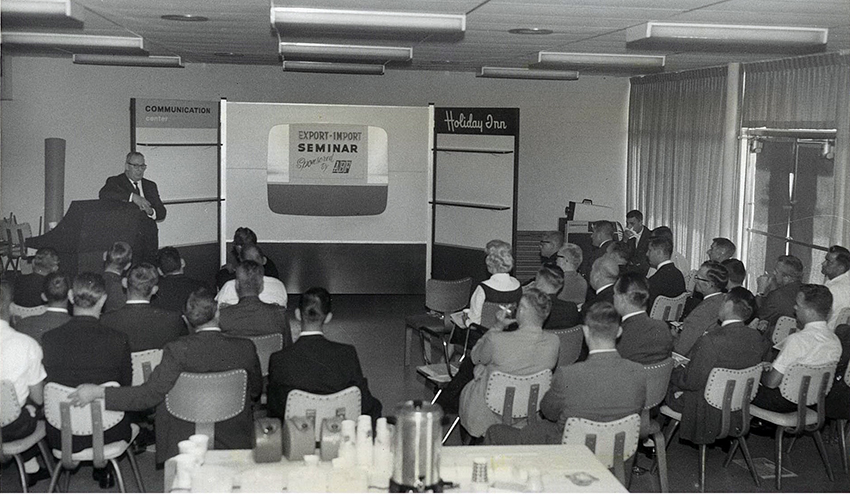 J. Lucian Gilbert with the Port of New Orleans addresses an Export-Import Seminar sponsored by Arkansas-Best Freight System in 1963.
Each event "drew excellent attendance" from shippers, customs brokers, steamship agents and ArcBest employees, according to an article in the employee magazine.
The seminars occurred after the company purchased Mississippi-based Delta Motor Lines. A Delta service center was located near the Port of New Orleans, and the acquisition allowed Arkansas-Best to "bring world trade closer to America's Heartland!"
Today, ArcBest continues to provide international shipping solutions that include ocean shipping and international airfreight services.