Throwback Thursday: 1990 ABF Freight® Road Team
The ABF Freight® Road Team represents the best of professional drivers for ArcBest carrier ABF Freight. They serve as ambassadors for ABF Freight and the trucking industry. We believe ABF Freight drivers can contribute significantly to enhancing the public image of the trucking industry and the people who move freight.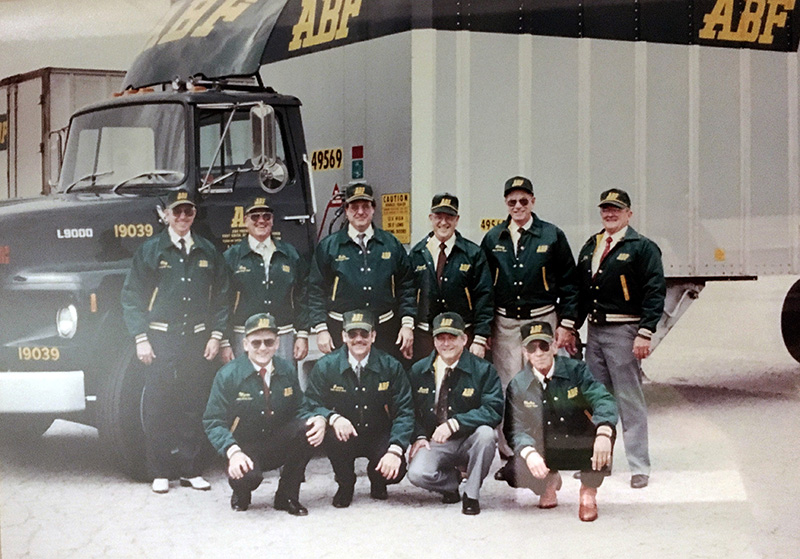 Members of the 1990 ABF Freight Road Team include James Allison, Jerry Blair, Myron Copenhaver, John Holland, Kenneth House, Charles Middleton, Kenneth Pratt, Marion Stoddard, Clay Thelen and John White. 
The ABF Freight Road Team was established in 1989, modeled after the American Trucking Associations' America's Road Team.
Since the first Road Teams, the scope of team members' responsibilities have broadened. Today, Road Team drivers serve a 24-month term. They also are in demand for speaking engagements at terminal quality meetings, civic and fraternal organizations, traffic clubs, high school driver education classes and career days. When called upon, they address topics such as safety, the image of the truck driver and the industry, sharing the road with trucks, and other subjects of community or industry interest.
Click here to view the 2016-2017 ABF Freight Road Team.