Throwback Thursday: ArcBest Opens 'Corporate Center' In 1971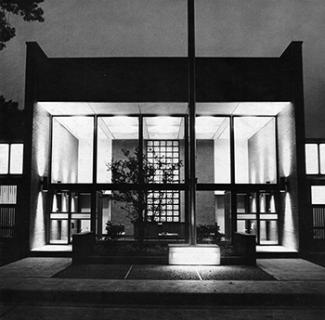 In September 1971, ArcBest (then known as Arkansas Best Corporation) formally dedicated its new Corporate Center at 1000 S. 21st St. in Fort Smith, Arkansas.
Congressman Wilbur D. Mills gave the dedicatory address, telling ArcBest Chairman of the Board Robert A. Young Jr. that "you are imbued with a spirit that has made us what we are in the United States. The spirit of the quest bubbles over in Bob Young."
A November 1971 article about the building noted it includes "one of Bell Telephone's most advanced office systems, Centrex II." The system "allows all in and out calls to be placed direct without operator assistance."
The 25,580-square-foot building was designed by Drimmel-McDaniel Associates. General contractor was Joe Cook Jr., and interior decorators were John Garner and Corrine Laughlin.
In 1995, ArcBest built a five-story corporate headquarters, on Old Greenwood Road in Fort Smith. And we continue to grow and pave the way for future growth. In 2017, ArcBest employees will move into a new four-story building in east Fort Smith, with employees also continuing to work out of the Old Greenwood Road facility.