What's Going on in the Truckload Market Leading up to the Holiday Season?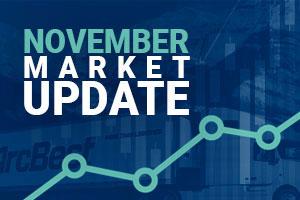 November 2020 market update 
As we approach the holiday season, it is more important than ever for shippers to understand market dynamics. This month's market update will highlight several macroeconomic factors that are impacting the truckload market. In turn, you will be in a better position to set expectations with your stakeholders.  
During September, retail sales increased 1.9% over the prior month. Year-over-year (YOY) retail sales were up 5.4% in September. As we pointed out last month, much of this growth can be attributed to increased sales from non-store retailers (+24% YOY), which includes e-commerce. We have also seen strong growth within building materials (+19% YOY). Retail sales are expected to hit record-highs during the holiday season. 
Retail sales account for almost one-third of our gross domestic product (GDP). During the third quarter, real GDP increased by 33%. Much of this growth can be attributed to the strength that we have experienced within the retail sector. It is worth pointing out that while we did experience a significant increase, the real GDP has not returned to pre-Covid levels.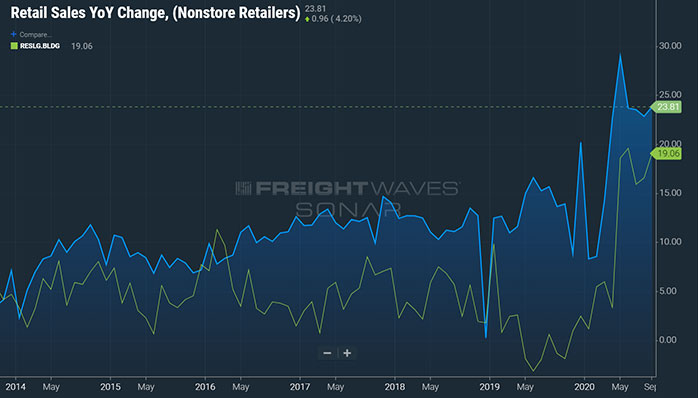 These economic tailwinds have led to elevated shipment volumes. According to the Outbound Tender Volume Index (OTVI), truckload volumes have reached record levels. This has led to significant tightness within the truckload market. This is illustrated through Internet Truckstop's Market Demand Index (MDI). The MDI shows the ratio of available loads to available trucks.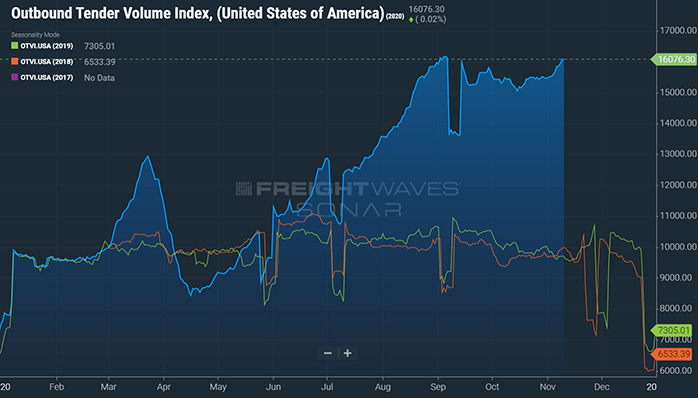 During the week ending November 7, the MDI increased by 77 points or 249% over the prior year. As you might expect, strong demand for transportation coupled with limited capacity has pushed truckload rates to record levels. According to DAT Solutions, the monthly national average van rate hit an all-time high in October, topping the previous record that was set in September. There is currently no indication that these trends will subside. 

ArcBest® is uniquely positioned to help both during normal times and when capacity tightens. As a logistics company with owned assets, we're able to offer solutions through ABF Freight® and our Panther Premium Logistics® fleet in addition to our network of more than 40,000 capacity providers.  
Whether you want to build a lasting partnership with a leading logistics company, you're struggling to find capacity, or you want to be proactive about peak season demand, we can help. With a combination of advanced supply chain technology and an experienced customer solutions team, ArcBest is equipped to find ways to solve even the toughest logistics problems. Learn more about our solutions.