America's Road Team - 2011-2012 - Nate McCarty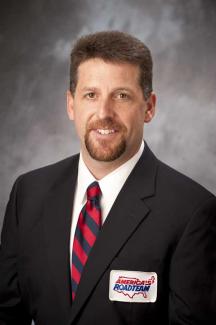 Nate McCarty is an ABF Road Driver from Denver, Colorado. He has been in the trucking industry for 19 years, spending the last six years with ABF. During his time with ABF, he has earned his 5-year Safety Performance Plaque and his 13-year Safe Driving Certificate. He is also a five-time State Truck Driving Champion, including Grand Champion in 2006.
Nate spent eight years in the military and served in Operation Desert Storm. He earned five awards, including an Army Commendation Medal and an Army Achievement Medal. Nate enjoys competing in truck driving championships and begins preparing in the spring. When he isn't competing, he enjoys spending time with his two boys and plays the drums whenever he gets the chance.