How Brokerage Services Can Simplify Clearing Canadian Customs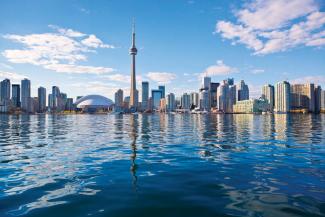 Canadian Customs Information
Your shipments to Canada must clear Canadian customs before moving to their final destination, a maze that can stall your supply chain. The process is particularly cumbersome if you are not familiar with international freight forwarding and customs regulations.
Fortunately, you can expedite clearance and increase visibility of your shipment by hiring a customs brokerage service. In fact, most of the more than 227,000 importers the Canada Border Services Agency deals with each year rely on the services of a licensed customs broker to get their shipments cleared at the border.
 A brokerage service will pull together all the documentation you need, covering everything from country of origin and destinations, to suppliers, tariff classifications, routings and intended use.
ABF Freight offers customs brokerage assistance for Canada-bound shipments. Our comprehensive, customizable cross-border service offerings include customs brokerage assistance with customer-specific pricing. One invoice covers brokerage, transportation, taxes and duties.
Your shipments to Canada will receive accelerated clearance and priority handling. We offer full coverage and end-to-end tracking. Funds are forwarded for import duties and taxes, leading to hassle-free transactions. ArcBest® handles all the documentation for you.