Maritime Market Report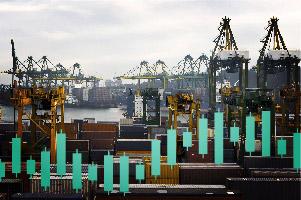 The current state of the ocean freight market
As we finish out the second half of Q2, two of the most pressing topics in the maritime industry are the global container shortage and tight vessel capacity.  Only ten container shipping lines are handling over 90% of the global transportation in containers, and these mega carriers are sharing their vessels. Each shipping line utilizes the same pool of containers from Asia to any destination in the world. The limited supply of available containers in Asian ports, in particular China, and the increasing blank (canceled) sailings that carriers are performing is causing unprecedented rate increases and long wait times for capacity. Container inventory is estimated to grow this year, but that increase isn't expected to get capacity levels where they need to be to satisfy current demand. This means shippers will need to work closely with their international service providers to utilize available capacity efficiently and find ways to stay competitive in their industries.
Global capacity levels: how did we get here?
Maritime supply and demand have been greatly impacted by these primary events:
Covid-19
The Covid-19 outbreak has had lasting effects on the shipping industry. The initial shutdown in China caused labor shortages across Chinese maritime segments, which resulted in a significant reduction in exports from mainland China. This led to mass blank  sailings, which were estimated to cost container lines nearly $350 million in revenue each week. As the virus continued to spread across the globe and more people were quarantined, labor shortages and blank sailings continued while ecommerce spending began to rise. The increased demand for goods primarily coming from China during this time led to capacity issues the industry still hasn't resolved. 
Lunar New Year
Every year, factories in China and other Asian countries shut down during the celebration of Lunar New Year. This annual event is expected and planned for, with businesses adjusting their shipping schedules to accommodate for all manufacturing projects being put on hold. However, in 2020, Lunar New Year (aka Chinese New Year) took place right before the outbreak in Wuhan, China. This meant many factories were not allowed to reopen, and the ones that could did so with limited staff — further delaying orders that were waiting to be completed at the end of Lunar New Year.
In 2021, Lunar New Year was celebrated from February 12-17. Though export levels had started rising by this time, this annual event reduced the momentum that had been gained and created additional backlog at ports and manufacturing facilities.
Blockage in the Suez Canal
The Suez Canal, one of the world's largest shipping routes, was blocked in both directions from March 23-29 by a 400-meter-long container vessel that got wedged across it. This obstruction delayed delivery of the 18,300 containers on the vessel, the nearly 400 ships that were waiting to pass through the canal, and the vessels that chose to avoid the canal and reroute around Africa's Cape of Good Hope. As these delayed containers arrived at their destination ports, they caused additional strain at the ports and warehouses that were already experiencing labor shortages. This further delayed those shipments and the cargo that was set to sail in those containers. 
What does this mean for international shippers in 2021?
Each event described above would likely have been enough to cause issues in the market, but the combination of events has caused unprecedented congestion levels. Add in the annual ocean carrier contract negotiations in April-May, and it's not surprising that the market continues to be volatile.
Trans-Pacific rates will continue to reach unprecedented new records. Asia-US West Coast spot rates are up 18% from the beginning of this month, while Asia-US East Coast spot rates are up 13% on the week. Shanghai-Los Angeles rates are up over 200% year over year, and Shanghai-New York rates are up over 150% year over year. Shippers are paying additional $3,000-$5,000 per container in premiums to get better chances to obtain equipment and a guaranteed shipment. Some shippers are reporting paying over $10,000 per 40' container for Asia-East Coast imports, and West Coast and rail destinations are quickly approaching to this rate level.
As the traditional retailer's peak season approaches in mid-late June, this surge in rates will most likely continue as the vessel space and container availability situation will likely get worse.
Carrier capacity is maxed-out, service reliability is historically low with vessel delays due to port congestion, and with container rollover climbing to 40% due to overbooked situations in Asia.
Even with these service and capacity issues, some carriers have announced they intend to apply a $3,000 per 40ft General Rate increase on Asian exports to the US and Canada services as of June 15. It's expected that more carriers will follow suit.
But despite the current imbalance of supply and demand for ocean containers and rate increases, there are some steps shippers can take to remain competitive:
Create a plan as soon as possible
The most critical thing to note this year is that current capacity is not enough to handle all U.S. imports in containers. The more lead time you can provide, the better the chances of getting freight on a vessel. It also makes it easier to come up with contingency plans for both the international and domestic portions of the shipment. Being clear about upcoming freight needs will help you and your provider set clear expectations and secure the right capacity. 
Continue working with your trusted partner
Because capacity issues are industry-wide, switching providers isn't necessarily the best way to get faster service. Instead, it's recommended that you communicate with your current partner and work with them to get your freight moving with realistic expectations. This will ensure you're receiving service at the appropriate time rather than risking further delays with a provider you don't have an established relationship with. You may also want to ask about premium-priority or guaranteed services — many providers are offering special programs for their customers during this time to better prioritize freight.
Be open to other solutions
Depending on the situation, shifting modes may be the best solution for your freight. In many cases, dividing a full-container-load (FCL) shipment into multiple less-than-container-load (LCL) shipments can improve chances of finding capacity in the current market. This will allow portions of your freight to start moving, which may be preferable to waiting for an entire container to become available.
Air freight is another option for critical shipments that haven't made it onto a vessel. Transit times are much faster compared to ocean, though it's important to note that not all freight can travel via air. Talk with your logistics partner about your options.
Stay up to date with ArcBest insights
Managing an effective global supply chain requires an innovative approach and informed decision making. Our team is here to help you prepare and execute a strategy that enables you to meet customer demands. And our market updates can help you stay informed on what's happening in the industry. Check the ArcBest blog for our latest insights and expert advice. Or learn about our international service to see what supply chain problems we can help you solve.
---