Tips for Shipping Temperature-Sensitive Freight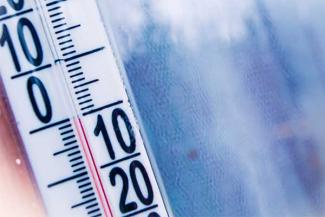 7 ways to keep temperature-sensitive freight safe 
If a shipment has specific temperature requirements, failure to meet them can cause items to lose their value — decreasing product acceptance rates (or increasing returns) and making it difficult for you to get paid for your orders. Use these 7 tips to safeguard your freight and ensure everything arrives as it should.     
1. Partner with the right logistics provider  
The more oversight your shipments need, the more you'll need to vet your logistics partner. Look for one that understands the demands of your supply chain and is willing to develop practices that work for your situation. Ask questions about their experience, security protocols, temperature monitoring capabilities, equipment testing procedures, and on-time delivery performance to help determine if their service works for your needs — especially if you're in a highly regulated industry like life sciences or healthcare. Depending on the value of the freight and regulations around the product you're moving, you may want to do a full audit to check for all quality and security certifications to ensure you're getting a valuable service.  
Even if you only need refrigerated transportation to protect items from freezing in the winter or getting too warm in the summer, knowing things like the age of the equipment can help you make the best carrier decision.  
2. Be clear about your requirements 
Before scheduling a shipment, talk to your carrier in detail about your needs. Inform them of acceptable temperature ranges, special handling and equipment requirements, and the process for accepting or rejecting freight at delivery. Setting these expectations in advance will allow shipments to go more smoothly and help maintain the integrity of your freight.  
If you have a recurring shipment, be sure to discuss frequency so you can secure capacity for future orders. Most companies have fewer refrigerated trucks in their fleets compared to other equipment types. Because of this, carriers won't always have the capacity to take late-notice shipments. The earlier you book, the better chance you have of securing equipment.  
3. Package items correctly 
Packaging is one of the best defenses against product damage, and that's especially true for temperature-sensitive goods. Along with protecting against potential shifts during transport, proper packaging can also keep your freight at the right temperature. Materials like EPS foam can help regulate temperature by preventing heat transference, so items aren't compromised. Gel packs and dry ice can also be used to keep items chilled.  
4. Provide the right documentation  
While it's essential to communicate your needs with your carrier before scheduling a shipment, it's equally important to make sure those needs are reflected in your provided documentation. Having the most accurate information on your quote request, Bill of Lading and other documents will ensure all appropriate steps are taken throughout the shipment and that you're charged correctly.  
5. Prepare for loading and unloading 
While your carrier will be responsible for maintaining the product's temperature while it's in their possession, there are some things you'll need to arrange on your end before pickup and after delivery. For example, if the dock isn't refrigerated, you'll want to prepare a temperature-regulated area to store freight before the carrier arrives. Since the transportation equipment is designed to maintain temperature, it can't heat or chill items to their set degree range. You'll also want to check the product's temperature before loading and unloading to confirm it's within the agreed upon range.  
Taking these steps will ensure everything is handled correctly from beginning to end — keeping your products safe and ready for acceptance.  
6. Plan for the unexpected 
One of the best ways to guarantee safe deliveries is to plan for emergencies. If rare events such as equipment failure or accidents happen to occur while the shipment is in transit, having a plan in place will make it easier to overcome the situation. Talk to your carrier about steps they can take in these events and work with them to develop a standard operating procedure so plans can be executed quickly if something goes wrong. It's also important to understand liability coverage and work with your carrier to make sure your freight will be covered.  
7. Stay in the know 
Many temperature-sensitive goods are subject to policies you'll want to know and discuss with your carrier. Staying on top of specific requirements — whether from the federal government or your customer's internal protocols — is essential for success and is an extremely important part of any temperature-sensitive shipment. Similarly, you'll want to stay informed on any data your carrier offers, such as live temperature monitoring and transit updates. While your carrier should provide proactive notifications if anything goes wrong, knowing what's happening during transit can make it faster and easier to decide if products are fit for acceptance or if your contingency plans need to be used.  
Ship your sensitive freight with confidence by choosing ArcBest  
Worried about getting temperature-sensitive freight to its destination without compromising its value? ArcBest temperature-control solutions can provide the protection you need. Choose from a variety of services, including temperature-controlled and temperature-validated transportation and premium options like dual driver protection to keep your sensitive freight secure.  
Contact us using the form above to discuss your shipments, or learn more about our solutions for shipping temperature-sensitive freight.