Tips for Shipping Temperature-Sensitive Freight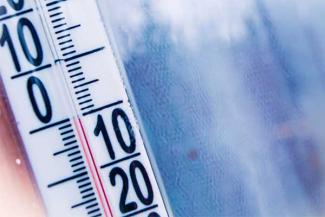 How to successfully ship temperature-controlled items 
Worried about getting temperature-sensitive freight to its destination without compromising its value? Temperature-controlled transport can provide the solution you need, but there are some details to consider before booking a shipment. Whether your freight must remain within a certain temperature range at all times or just needs to stay above freezing, take steps to ensure a safe, timely delivery.   
7 tips for managing cold chain transportation
If a shipment has specific temperature requirements, even slight degree variations can put the products in danger and potentially cause them to lose their value. Carriers take precautions to safeguard goods during transit, but shippers can also take preventative measures to protect their freight. Use these tips to help streamline the process and ensure deliveries happen exactly as they need to:
Look for an experienced company
The more oversight your shipments need, the better relationship you should have with your carrier. Look for one that understands the demands of your supply chain and is willing to develop practices that work for your situation. Before booking, ask about:
Previous shipments. Have they handled freight like yours before? Asking this question will help you decide if the carrier can meet expectations. It's also important to consider how long the company has been in business before making a decision to use them.
Security measures. Know what protocols are in place for protecting items during transit. Ask about tracking and temperature-monitoring capabilities, and options such as geo-fencing and trailer seals. 
Performance metrics. Understanding factors such as claim rates, on-time delivery performance and customer service practices will make it easier to determine which companies will provide reliable service.
Equipment specifications. What testing practices are in place to keep equipment operating efficiently? Knowing how often the equipment is inspected for things like proper air flow and temperature consistency will help you make an informed choice. 
 
By finding an experienced carrier that will handle temperature-controlled shipments with precision and speed, you'll be better prepared to ship sensitive freight.
Understand the different service options
Some carriers may have multiple ways to control temperature on their equipment. Make them aware of the level of service you require to make sure you get the correct solution. Additional options may exist, but services are often broken into two types:
Freeze protection/protect from freeze. This agreement is used to protect goods that should remain above 32 degrees Fahrenheit. Freeze protection is often used for products such as chemicals and batteries.
Complete temperature control. While the name will vary with each carrier, this type of service typically includes humidity control, precise temperature monitoring and enhanced shipment visibility. Items such as pharmaceuticals, food products and artwork typically require this type of shipping environment.
 
Provide adequate notice
Most companies have fewer refrigerated trucks in their fleets compared to other equipment types. Because of this, carriers won't always have the capacity to take late-notice shipments. The earlier you book, the better chance you have of securing equipment. It's also a good idea to discuss any regular shipments with your carrier so they can be prepared, and you won't have to worry about getting freight covered at the last minute.
Have proper packaging
Additional protection can be created through proper packaging. Consider how breakable the items are, and make any necessary adjustments to prevent damage. It's also important to remember that refrigerated equipment has less space than traditional trailers due to added insulation. Consult with your carrier about any questions you may have. 
Set clear expectations
Before scheduling a shipment, be clear with the carrier about your needs. Inform them of acceptable temperature ranges, special handling and equipment requirements, and the process for accepting or rejecting freight at delivery. Setting these expectations in advance will help shipments go more smoothly.
Prepare for loading and unloading
While the carrier will be responsible for maintaining the product's temperature while it's in their possession, you'll need to keep it in safe condition before pick-up and after delivery. Keep these tips in mind on the loading docks:
If the dock isn't refrigerated, prepare a temperature-regulated area to store freight. The transportation equipment is designed to only maintain temperature, and therefore cannot heat or chill items to their set degree range.
Check temperature before loading and unloading. Confirm that the product is at the right temperature before you load it in the equipment or accept it at delivery.
 
Have contingency plans in place
One of the best ways to guarantee safe deliveries is to plan for emergencies. If rare events such as equipment failure or accidents happen to occur while the shipment is in transit, having a plan in place will make it easier to overcome the situation. Talk to your carrier about steps they can take in these events, and make plans for recovering freight.
Transport temperature-sensitive freight with ArcBest 
When you need to ship temperature-sensitive goods, count on ArcBest®. We offer a variety of solutions for sensitive freight, including temperature-controlled and temperature-validated transportation and other truckload and less-than-truckload options. Email sales@arcb.com or call 800-610-5544 for more information about our temperature-control services.