Using Managed Solutions to Cut Costs and Improve Visibility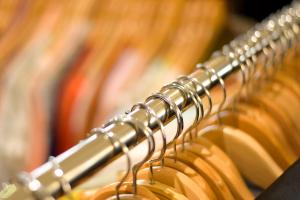 The Challenge
Designing, manufacturing and distributing well-known fashion brands across the United States requires a complex supply chain. But when there's no visibility or coordination between multiple transportation modes, it's nearly impossible to make strategic decisions or choose the most economical shipping option. To help overcome these challenges, this fashion conglomerate wanted to engage a logistics provider with the technology and expertise to enhance their supply chain and create long-term scalability and growth.
The needs were straightforward but critical: integrate under one technology platform, reduce costs, and find an agile partner to effectively manage their DC-to-DC moves, DC to customer moves, and inbound vendor freight.
After careful consideration, this customer decided to engage in a partnership with ArcBest. Their selection was based on our history, customization, collaboration, transparency and expertise.
The Solution
Collectively, it was agreed that a phased approach would be used in transitioning their supply chain to ArcBest. Their first request was for ArcBest to manage their inbound vendor moves to their DCs and supplies to their stores. The biggest opportunity was to reduce costs through effective load planning, contract negotiations and mode optimization.
By running a request for proposal (RFP) event on their less-than-truckload (LTL) and full truckload (FTL) vendor business with qualified providers, collaborating with the customer on carriers they preferred, and creating robust standard operating procedures (SOP) for the business, the ArcBest managed solutions team developed a solution that met their needs.
A critical part of the solution was training the customer's vendors to enter shipments into a web portal that communicated to our planning team and allowed our TMS platform to source the best mode and contract for each shipment. This allowed our planners to know when to move orders using LTL, multi-stop FTL, or FTL based on the most efficient and cost-effective means.
Our daily involvement with vendors also helped the customer with any exceptions that would arise such as expediting certain purchase orders to satisfy their customer requirements. The ArcBest team also handled all other exception and carrier management items across all modes. This provided our customer with a single point of contact to simplify their day-to-day work, which allowed them to focus on more meaningful tasks.
The Result
The customer has seen a 26% reduction in LTL cost with this approach — all during the capacity constraints that occurred during 2020 and 2021. We'll continue to onboard additional parts of the business to achieve the goal of managing all transportation modes in one platform by one team. This will allow the customer to have complete insight into their supply chain and provide the desired reporting, scalability and stability they need to make strategic business decisions.