How the COVID-19 Pandemic Affected LTL Market Demand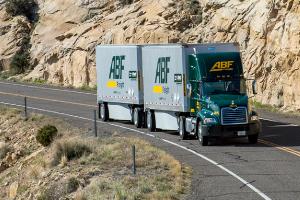 All-time lows to all-time highs: a look at the last 18 months of LTL shipping
2020 began as expected with a seasonally soft kick-off to the year. However, as the coronavirus spread across the world, demand quickly slipped and hit historic lows by April 2020. But as the U.S. experienced a recovering economy, lean inventories, sharp increases in e-commerce activity, and tightening capacity, less-than-truckload (LTL) demand rebounded and surged to all-time highs.
Index data shows the increase in demand
The Evercore ISI LTL Demand Index® provides an external view of LTL demand. This data has been tracked since May 1997 and is gathered from survey responses from thirteen LTL and truckload companies rating demand from 0 (weak) to 100 (strong).
As the LTL Demand Index chart below shows, demand in the first quarter was up significantly year-over-year, with an index score of 70.6 in March 2021 compared to 34.1 the previous year. Second quarter continued the growth trend — partially due to winter storms and other supply chain disruptions. Demand Index Scores were 72.9, 76.9 and 77.8 in April, May and June respectively. Those same months in Q2 2020 had scores of 21.5, 33.1 and 42.3.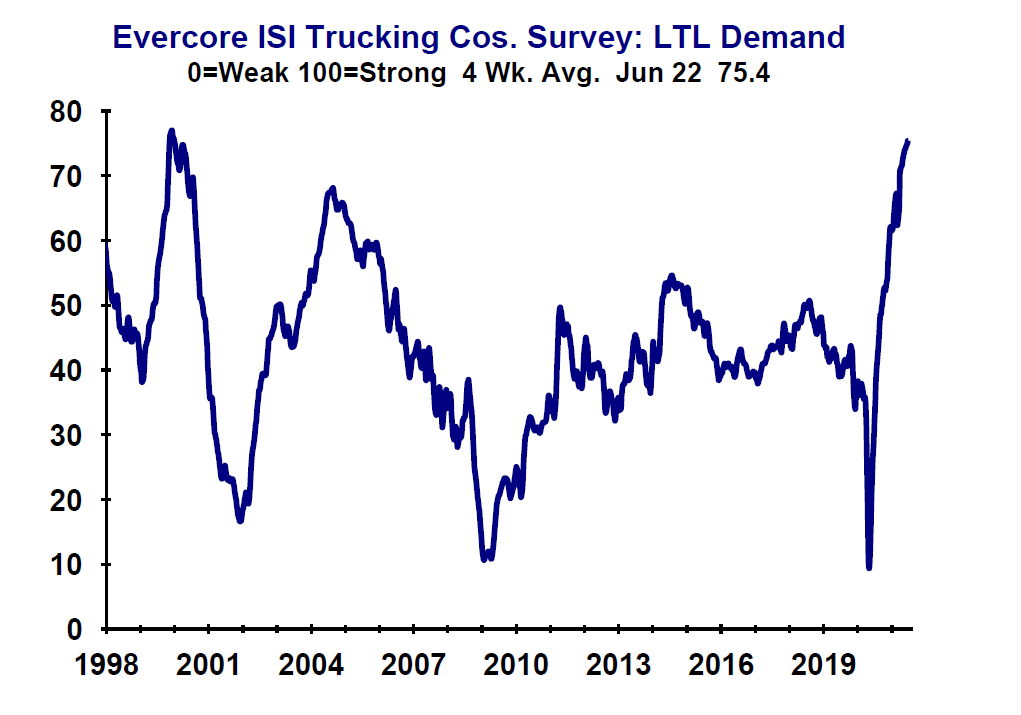 This growth will come as no surprise to LTL shippers who have secured capacity this year.
How demand has impacted LTL pricing
When demand far exceeds available capacity, like we are seeing today, it creates upward pressure on pricing within the LTL marketplace. In the first quarter of this year, many leading LTL carriers announced general rate increases (GRI) to help them profitably maintain quality service. Companies like ArcBest LTL carrier ABF Freight® also are actively hiring and purchasing additional equipment to help increase supply to meet demand. Until these measures are in full effect, LTL shippers will likely continue to see higher prices in the market.
What LTL shippers can do
Heading into peak season, it's more important than ever to communicate your needs with your LTL carrier and give as much notice as possible when you need freight picked up. It's possible you may need to mode shift or use LTL brokerage options to ensure your shipments move on schedule. Discuss your needs with your account manager to find a solution that works best for your business.
Need help navigating the LTL environment?
As a leading logistics company with owned assets and a robust LTL brokerage network, ArcBest is uniquely positioned to offer supply chain solutions even as capacity continues to tighten throughout the summer. Whether you're looking for an ongoing supply chain partner, capacity for a particular lane or shipment, or you are preparing for peak season demand, ArcBest can help.