Premium Cargo Coverage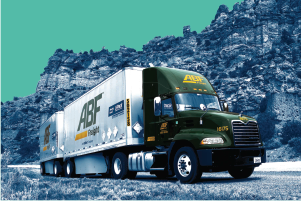 Protect your investment against the unexpected
Is standard liability coverage sufficient for your freight? Would the unlikely event of loss or damage have a significant negative impact on your business? If so, ArcBest® now has a solution designed to help put your mind at ease.
Through our best-in-class LTL carrier ABF Freight®, you can now add Premium Cargo Coverage (PCC) to your shipments. ABF is committed to safety and claims prevention — leading the industry with more than 99% of shipments delivering claim free. But, in the rare event the unexpected happens, rest easy knowing you can recover the cost of your goods.
Contact your ArcBest Account Manager for more information about how to add Premium Cargo Coverage.
How Premium Cargo Coverage works
While PCC is not insurance, it covers your shipment with broader liability coverage than standard or excess liability coverage — and there's no deductible. Once approved through your ArcBest Account Manager, list the shipment value, and request Premium Coverage on the Bill of Lading. Coverage starts as soon as the shipment is tendered to ABF Freight. In the event of loss or damage, you can easily file a claim directly with ABF Freight. Please see Item 780-1 of the ABF 111 series tariff for additional terms and requirements.
Limited liability comparison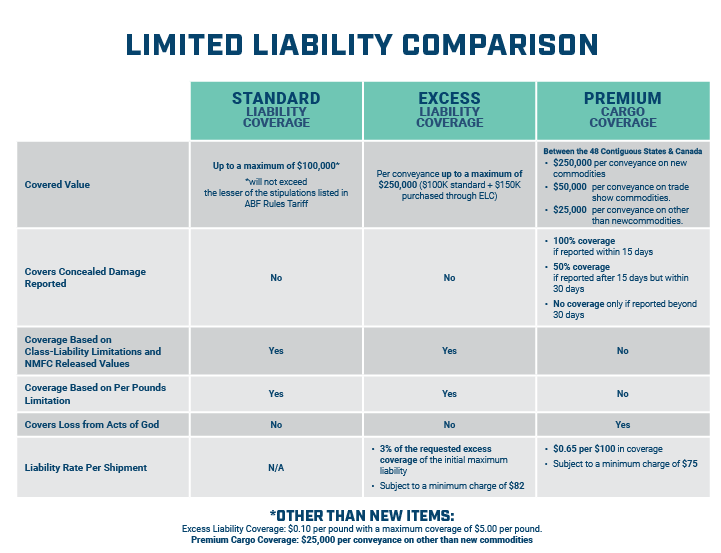 How much does PCC cost?

 
A new level of reliability    
Premium Cargo Coverage adds another layer of security to protect your freight and your business. Contact your ArcBest Account Manager for more information, and start adding PCC to your valuable shipments.