Reasons to Use Time-Sensitive Freight Services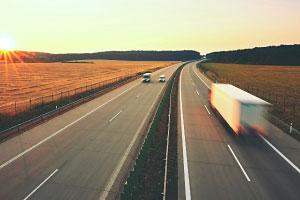 Why should I choose time-sensitive shipping?
When people think of time-sensitive freight services — like time-critical, time-definite and expedite — they often picture solutions designed to ship freight as quickly as possible. But while speed is certainly one of the major benefits of time-sensitive services, there are other equally important reasons to use them for your freight.
What you get with time-sensitive services
Even though time-sensitive can refer to a few different modes and services, most time-sensitive options share several benefits. In addition to speed, time-sensitive shipping typically means:
Precise delivery
While other shipping options have delivery windows that span a few days, time-sensitive shipments often come with an assurance that your carrier will deliver your shipment on a specific date, at a specific time, or during a specific window of a few hours. The ability to combine precision with speed means you can meet exact, limited delivery appointments like retail or tradeshow deadlines.
Enhanced visibility and security
Geo-fencing, live-tracking and door sensors are just a few of the advanced visibility and security features that come standard for many time-sensitive services. These enhanced features can help you accurately communicate and plan for deliveries and also protect freight from theft by giving you immediate alerts if your freight goes off schedule or off route. In cases where you need to move high-value cargo, added security and street-level visibility can give you the peace of mind to know your freight is safe and secure.
Timely emergency response
Since time-sensitive services are designed to help freight travel as quickly as possible, they can be used to address urgent situations. This might mean expediting shipments to meet just-in-time manufacturing expectations or to avoid line-downs or stock-outs. Or it can mean recovering freight from roadside emergencies or other delay situations. Whether your carrier is always on call with an expedited solution or is using their capacity network to keep delayed freight moving, time-sensitive solutions are the most reliable option in an urgent situation.
Round the clock service
One of the biggest benefits of time-sensitive solutions is their off-hours operations. Where other services are often limited by the normal workday, time-sensitive gives you 24/7, 365 service. By using driver teams for uninterrupted transit and all-hours support, you can get pickup, delivery and live customer service even on nights, weekends and holidays. This added flexibility makes all the difference in getting your most critical shipments picked up and delivered exactly when you need them.
Choose ArcBest for your next time-sensitive shipment
Whatever your reasons for choosing time-sensitive freight shipping, you need a carrier who delivers on your expectations. That's why ArcBest has a full suite of logistics solutions to meet every time-sensitive need. Whether it's ground expedite through our Panther Premium Logistics® fleet or time-definite through our LTL carrier ABF Freight®, we'll deliver with the speed, precision and security you need to keep your operations running smoothly. Learn more about our time-critical solutions today.