Using Commercial ReloCubes to Balance Costs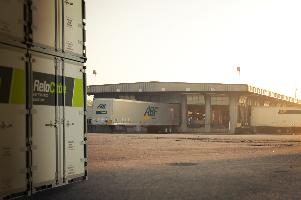 For a major supplier of commercial coffee machines, reliability is a core business objective. Without dependable processes for equipment delivery and maintenance, they risk damaging relationships with retailers and customers. But balancing the cost of downtime with the cost of maintaining equipment is critical for long-term success. And that can take a unique approach to achieve.
The challenge: delivering on promises was driving unnecessary costs
The model for maintaining the coffee machines was simple: technicians across the country were responsible for equipment within their service areas, and they each received the necessary parts and tools at their chosen storage locations. This approach enabled quick response times and worked well, but costs were unpredictable.
Some technicians were using storage facilities while others utilized residential locations to store their equipment. This meant monthly storage rates varied across the network, the company had higher transportation costs in residential areas, and they were delivering to multiple locations in cities that had more than one technician. Missed deliveries were also a concern since someone needed to be present to accept the freight and the storage locations weren't offices with full staff.
The company needed a solution that resolved these challenges without compromising their ability to maintain the equipment to their current standards. The ArcBest managed team had that solution.
The solution: a storage option that simplified pricing and centralized delivery
As a logistics company with owned assets, ArcBest was uniquely positioned to provide the ideal approach. By storing parts and tools in ReloCube® containers placed in ABF Freight® yards, the company was able to reduce transportation costs and create efficiencies. Because ABF Freight locations have docks, the company no longer had liftgate charges, and missed appointments were no longer a concern since deliveries could be accepted by ABF employees. This approach also standardized storage fees, which enabled the company to budget more effectively and simplified invoicing.
The company continues to deploy this solution across the network with positive impacts to their bottom line.
ArcBest is here to help you solve your supply chain challenges. View our full suite of logistics solutions and reach out with any questions. We're excited to learn about your business!