ABF Freight Clerk Helps Production Assistant 'Look Like the Hero'
ABF Freight® employees don't shy away from a challenge; they solve problems and make things happen for customers. Dawn Ganes, a clerk for ArcBest carrier ABF Freight, exemplifies that.
When a customer needed a shipment of equipment for a film shoot delivered a week earlier than planned, she sent an email requesting the change but wasn't sure who specifically to contact. That message reached Dawn, who worked with the customer to get the shipment delivered on time.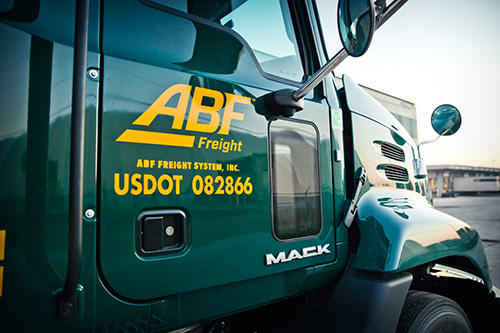 The customer said she figured changing a delivery date when a shipment is already en route would be nearly impossible.
"Typically, such changes are pretty much wishful thinking," the customer said. "Now, I do not know if my request fell under Dawn's job duties or not. She never said either way. She did, however, find a way to expedite the delivery."
The customer, a production assistant with a film crew, said the delivery meant the film crew and actors could continue their project on time, "and I got to look like the hero for a moment."
The customer passed her praise on to Dawn's supervisor, saying she wanted to express her thanks because positive feedback regarding customer service is rarely heard.
"Please know I truly appreciate great customer service. Dawn went above and beyond, never said 'That's not my department,' and communicated quickly and professionally throughout," the customer said. "Thank you for your exceptional customer care."