ABF Freight Driver Receives Praise for Final Mile Customer Service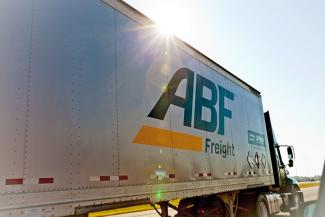 Returning to work after a long holiday weekend, the manager of a lawn and garden company found she had received a letter praising the ABF Freight driver who delivered a riding lawnmower to one of their customers.
Driver Shane Powell delivered the large mower and helped the customer open the box to look it over.
"Your driver was probably not aware that the customer was a disabled veteran amputee, and yet it was so timely that he extended this kindness to him just before the Memorial Day holiday," she wrote to the ABF Freight branch manager.
Shane was just doing his job, but the lawn mower customer took note of his professionalism and helpfulness.
"So many times you hear of drivers who are not helpful and are even difficult to deal with, so I wanted to contact you to express my appreciation," the manager wrote.
Shane "continuously goes above and beyond for our customers, and I am glad a customer took the time to show her gratitude," the branch manager at Shane's terminal said.