ABF Freight Helps Customer Complete First-Ever Shipment to Puerto Rico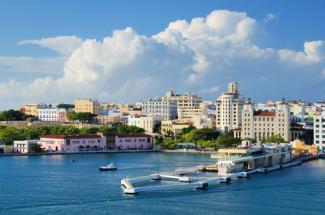 After hearing about a company that might benefit from ABF Freight services, Account Manager Gary Don Curry followed up with the company.
While talking with John Vire, president of Vire Control Systems, Gary quickly learned that he needed to ship equipment to Puerto Rico, but he had not shipped to Puerto Rico before and didn't know where to begin. ABF Freight provides direct service to and from Puerto Rico, and Gary Don explained the process to John.
John was eager to get the shipment on its way. Gary Don and the local team began working with Pam Ferrelli, ABF Freight Puerto Rico sales specialist, to move the freight.
Soon, ABF Freight handled the business' first-ever shipment to Puerto Rico. John was pleased with the hands-on service, freight education and assistance ABF Freight provided, and soon lined up additional shipments to Puerto Rico using ABF Freight.