ABF Freight Trade Show Customer 'Impressed' With Customer Service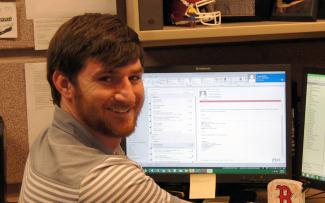 Delivering great service includes providing effective communication with customers.

A customer who arranged to use ABF Freight to ship materials for a trade show was anxious about the shipment. All of the items in the shipment were client-owned, and "I've been nervous and have added things to the shipment as the days have gone on," the customer said.

Enter Ed Woods. 
Ed, a Customer Service representative, assured the customer the freight would arrive as she planned. He kept reassuring her as new concerns arose, while also communicating with the origin and destination terminals to ensure her needs were met. "He has calmed my nerves and made me not feel like I'm being ridiculous," she said.

As the customer added items to the shipment, Ed followed up and responded quickly every time, she said.

"I have been impressed with the customer service from the first time that I called up until shipping day," she said. "I have high expectations for customer service, and Ed has exceeded and gone beyond."

For Ed, communicating well is all part of a day's work at ABF Freight. For the customer, that communication is vital to running her business.