ArcBest Delivers for NFL Championship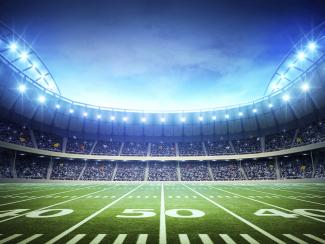 When a musical group was chosen to take part in festivities surrounding the NFL football championship game, they ordered specialized equipment for their performance and depended on ArcBest to deliver it.
The instruments were custom-made for the musicians, featuring the band's logo as well as Atlanta and New England logos.
Once the band's one-of-a-kind instruments were completed, they were shipped from Pennsylvania to Houston. Arrival was scheduled two days before the big game, with specific instructions and security measures in place for the delivery site.
As the band prepared for its performance, the ArcBest team went to work. Consistent communication with the customer and within the ArcBest network was key to the project's success. ArcBest employees monitored the shipment from start to finish to ensure its precise arrival time, and it arrived on time and in perfect condition.
The collaboration of the ArcBest team and its time-critical service helped guarantee the band could focus on its performance at one of the most watched events in the world.