Corporate Moving FAQs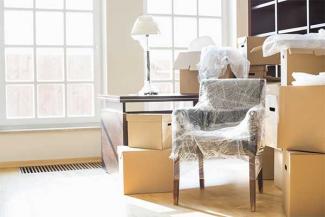 Information about employee moving
According to the mobility experts at BGRS, during employee moves, companies are concerned with compliance, cost and the adjustment of the assignee. While these are big-picture concerns companies have, more specific questions may arise with each individual move. For example, you may wonder "How much will this move cost?" or "How can I track shipments?" Take a look at these commonly asked questions to learn more about ArcBest® corporate moving services, how to plan a move and other frequently asked questions.
Common Corporate Moving Questions
What services are offered through ArcBest® employee moving solutions?
ArcBest offers personalized services to meet transferees' needs. Our customizable selections include multiple equipment options, services including packing, loading, unloading, crating, storage and even van service to create the exact combination needed. Every move includes fast transit times and excellent customer service.
How much does it cost to move an employee?
Rates vary based on a variety of factors including the origin and destination, the size of the shipment, the services needed, the move date and more. To get an estimate, contact an account representative at moving@arcb.com or call 800-940-9155.
Do you have portable storage options?
Yes, we offer moving in ReloCube® containers. These metal, weatherproof containers fit into a standard parking space, which is ideal for areas with limited parking. They also offer easy, ground-level loading.
What is your service area?
We offer moving services to all 50 states, Canada and Puerto Rico. Contact us to determine direct serviceability.
What if there are special requirements?
At ArcBest, we pride ourselves in fulfilling our vision statement: We'll Find a Way. We have a portfolio of services available to customize options no matter the challenges. Some common special requirements include:
Parking. If parking is an issue, a shuttle may be required. With a shuttle, a moving crew brings a smaller straight truck to the residence and shuttles household goods from the home to the local service center, eliminating the need for overnight parking.
Delivery timing. We offer expedited transit and assured delivery windows for shipments requiring specific timing.
Unusual items. Use crating services for items like televisions and fragile pieces. We also can arrange for disassembly of large outdoor items to prepare them for the move.
What if an employee goes into temporary housing? Do you offer storage?
Yes, storage is available. Because it's very common for employees to utilize temporary housing during their move, we have storage options available — whether storage is needed for a few days, a few months or longer. With both ReloCube containers and the moving trailer option, belongings are stored right in the container — there's no transfer.
Who does the packing/loading/unloading?
A local moving crew performs the work at each end of the move. The movers have been certified, background checked and are approved for corporate moves.
Does someone need to be home when the movers are working?
Yes, any time the moving crew is present, an adult must be on site to oversee.
How far out should a move be scheduled?
While we can often perform last-minute or short-notice moves with available capacity, moves typically go much smoother with advance notice (with more options available). We recommend scheduling a move at least 6-8 weeks before the move date, particularly during the peak summer moving season.
What is a spread date? How long will it take to deliver?
Some movers provide a "spread date" for a move — this is a wide time frame during which the move can occur. For example, the customer may be given a spread date for pickup at origin of two weeks, and then a delivery spread of a month's time, as opposed to a set delivery date. Traditionally, this is because many movers wait until they have several shipments coming and going from nearby locations to perform a move.
ArcBest customers can select the exact date for the equipment to be delivered for move out. With delivery, there's a tighter window (usually just a few days) when the goods are estimated to arrive, and if an exact date or even a specific timeframe is needed, we have assured options.
Can I track a shipment?
The ArcBest corporate moving team works to notify customers proactively throughout the move. We recommend signing up for our text-messaging service for updates every step of the way. Customers can check on their shipment at any time by calling us at 800-940-9155.
Who is my point of contact?
Our team, located in Fort Smith, Arkansas, works together to provide tight coordination and relevant communication through every move. We offer a single point of coordination, so any member of our team is able to help.
Can I ship a car along with household goods?
While ArcBest does not offer vehicle shipping, we have partners that provide auto shipping. Because we coordinate these services, they are listed together on the invoice instead of having to manage multiple providers.
How do you measure quality?
ArcBest has embraced quality processes throughout our history. Our team utilizes a 10-step quality process, taken from the Philip Crosby Associates, to help ensure that our processes and people constantly focus on quality. Part of that quality process is a post-move survey used to identify issues. If issues are discovered, we deploy the 10-step process to address the concerns.
What is a capped move?
With this type of employee move, a company offers a transferee a set amount to move. Any expenses above that "cap" are the employee's responsibility. For capped moves, an account representative can help choose the services needed to stay within a set budget.
What is the difference between direct invoice and lump sum billing?
With direct billing, the payer is the employer, who gets directly billed for the move. Lump sum billing is where an employee gets a lump sum from their employer to cover their moving costs — and the invoice is sent to the employee.  
Can you help us develop a corporate moving policy?
We have CRP® certified moving professionals on staff who can provide direction on how to structure a corporate policy, particularly with lump sum and capped move requirements.
Get more information about ArcBest corporate moving services
Looking for answers that aren't included here? Contact an account representative at moving@arcb.com or call us at 800-940-9155 for more information.