December 2020 Market Update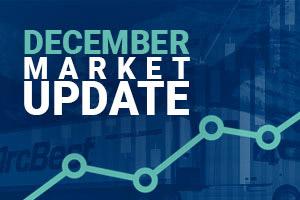 What's impacting supply and demand in the truckload market? 
In the last two updates, we focused on how changing consumer behavior has altered the truckload market. Escalating retail sales, driven by a shift to online retail, has provided a catalyst for the robust demand we have experienced over the last several months. Increased demand against the backdrop of fixed truckload capacity has led to skyrocketing spot market rates. To get a clear sense of what's happening, we need to closely monitor key indicators related to both demand and capacity.  
During October total retail sales increased 0.3% over September, which is the smallest gain since May. Additionally, September's gain of 1.9% reported last month was revised downwards to 1.6%. It appears that retail sales are beginning to slow as COVID-19 cases surge and government relief begins to lapse. Some economists are projecting that retail sales growth will turn negative in November for the first time since April. We will know more on Wednesday, December 16th which is when the U.S. Commerce Department is set to release November retail sales data. 
One item is clear, strong demand over the last few months has pushed inventory-to-sales ratios to the lowest levels in over five years. Expect demand to remain strong during the first quarter of 2021 as inventories are replenished.     
On the capacity side, Class 8 truck orders hit the third-highest total on record at 52,600 units in November (Chart 1). This pattern resembles what we experienced in 2018 when Class 8 truck orders spiked on increased demand. This influx of capacity coupled with decreased demand in the months that followed led to a soft market in 2019 with tender rejections falling to record lows (Chart 2).  
Chart 1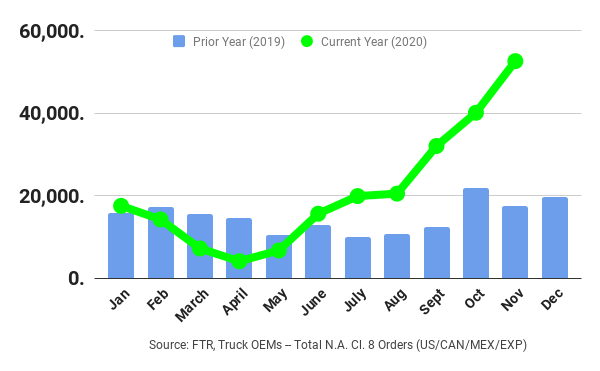 Chart 2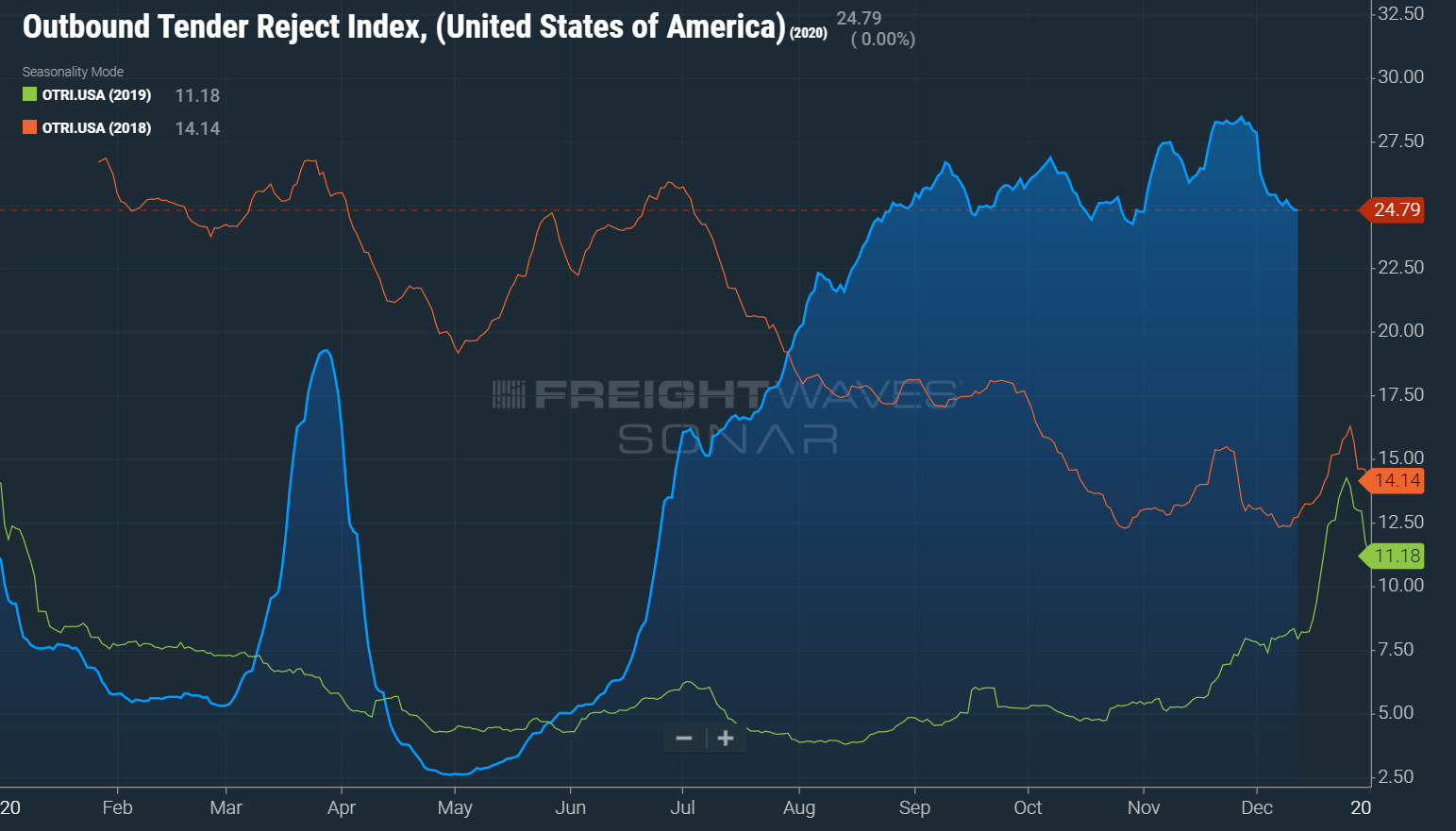 It appears we are poised to repeat history, but many things remain to be seen. The biggest unknown is whether this influx of additional capacity will be met with enough available drivers. More stringent drug and alcohol testing requirements along with decreased CDL graduation rates are two headwinds that we are watching closely. In next month's update, we will take a closer look at factors impacting the market for over-the-road drivers.    
Whether you want to build a lasting partnership with a leading logistics company, you're struggling to find capacity, or you want to be proactive about peak season demand, ArcBest can help. With a combination of advanced supply chain technology, an experienced customer solutions team, and a large network of owned assets and more than 40,000 vetted capacity providers, we're equipped to help you solve even the toughest logistics problems. Learn more about our wide range of services.