Market Update: October 2020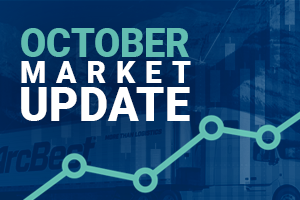 The truckload market continues to be defined by shipper demand exceeding capacity
During September, national tender volumes spiked at over 16,000 (Chart 1), which appears to be a function of altered consumer behavior. As Americans continue their efforts to social distance, a transition to online shopping can be seen within the non-store retail subsector (NAICS 4541). As we enter the holiday season, expect volumes to remain elevated as inventories are replenished and retailers prepare for peak season.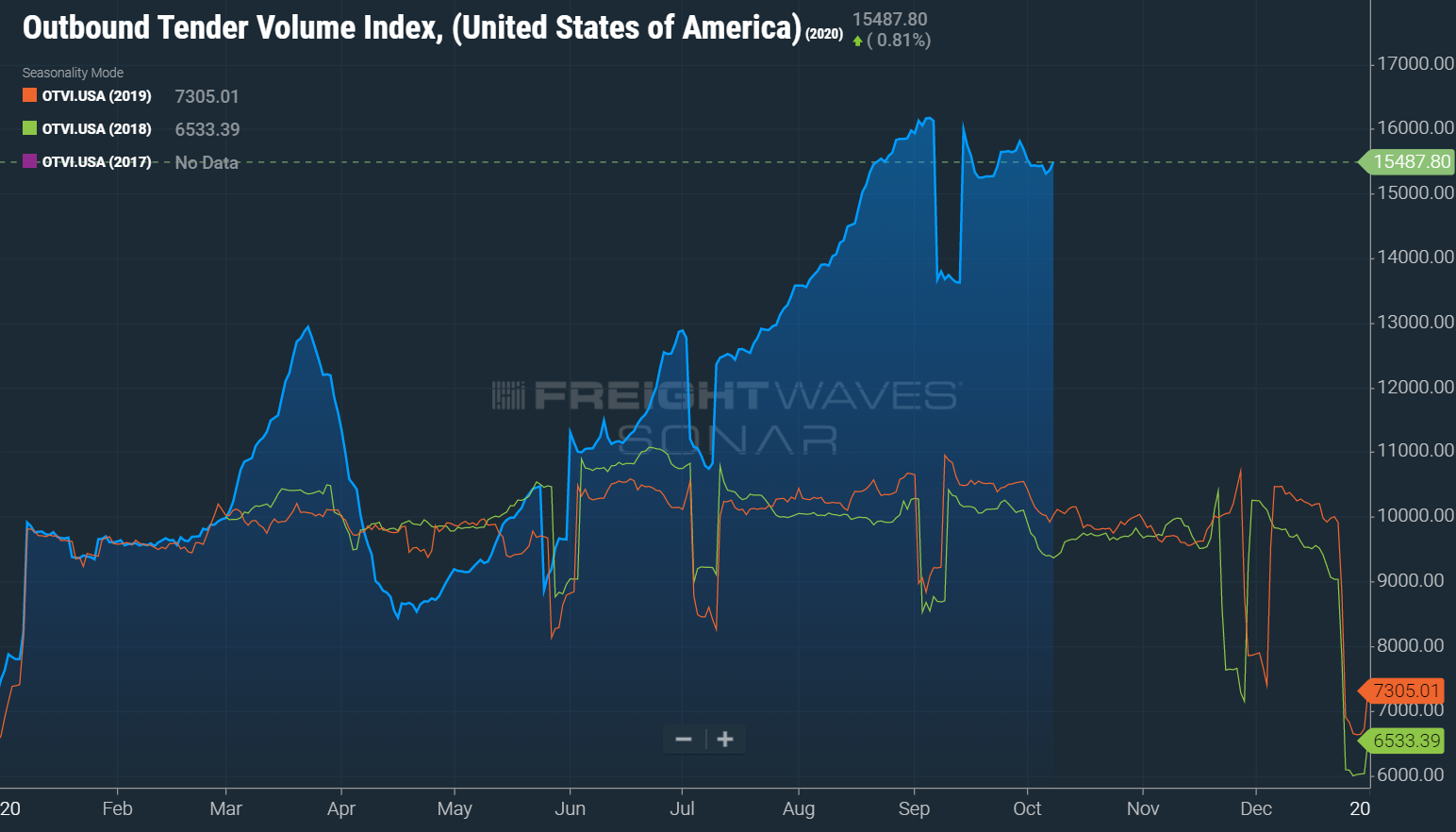 The prior peak in tender volumes occurred in late March as the country began to shutter in response to COVID-19. As the entire country prepared for a prolonged quarantine, tender volumes climbed to 13,000. As shown within the latest economic data, this initial peak was driven by increased retail sales within the food and beverage (NAICS 445) and warehouse club and superstore (NAICS 45291) subsectors (Chart 2).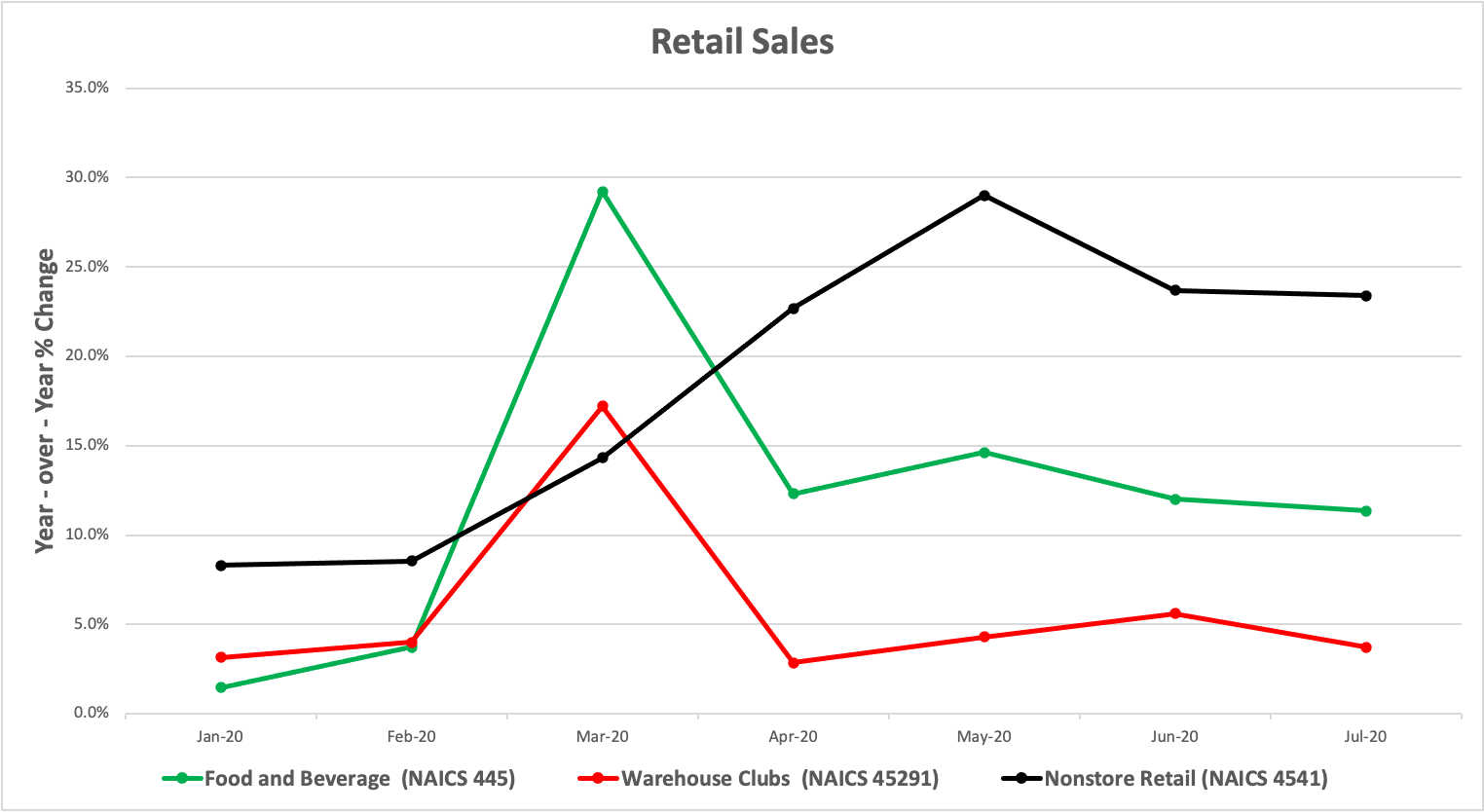 As demand exceeds available capacity, carriers are forced to reject load tenders. Currently, tender rejections on a national level are up 60% year-over-year (YOY) (Chart 3). As tender rejections increase, freight begins to flood the spot market. In recent weeks spot market rates have climbed to record highs. DAT Solutions reported on October 6 that national van rates on the spot market set an all-time high in September. Unless shipment volumes subside, the only way that we will see rejection rates decline is through an influx of capacity.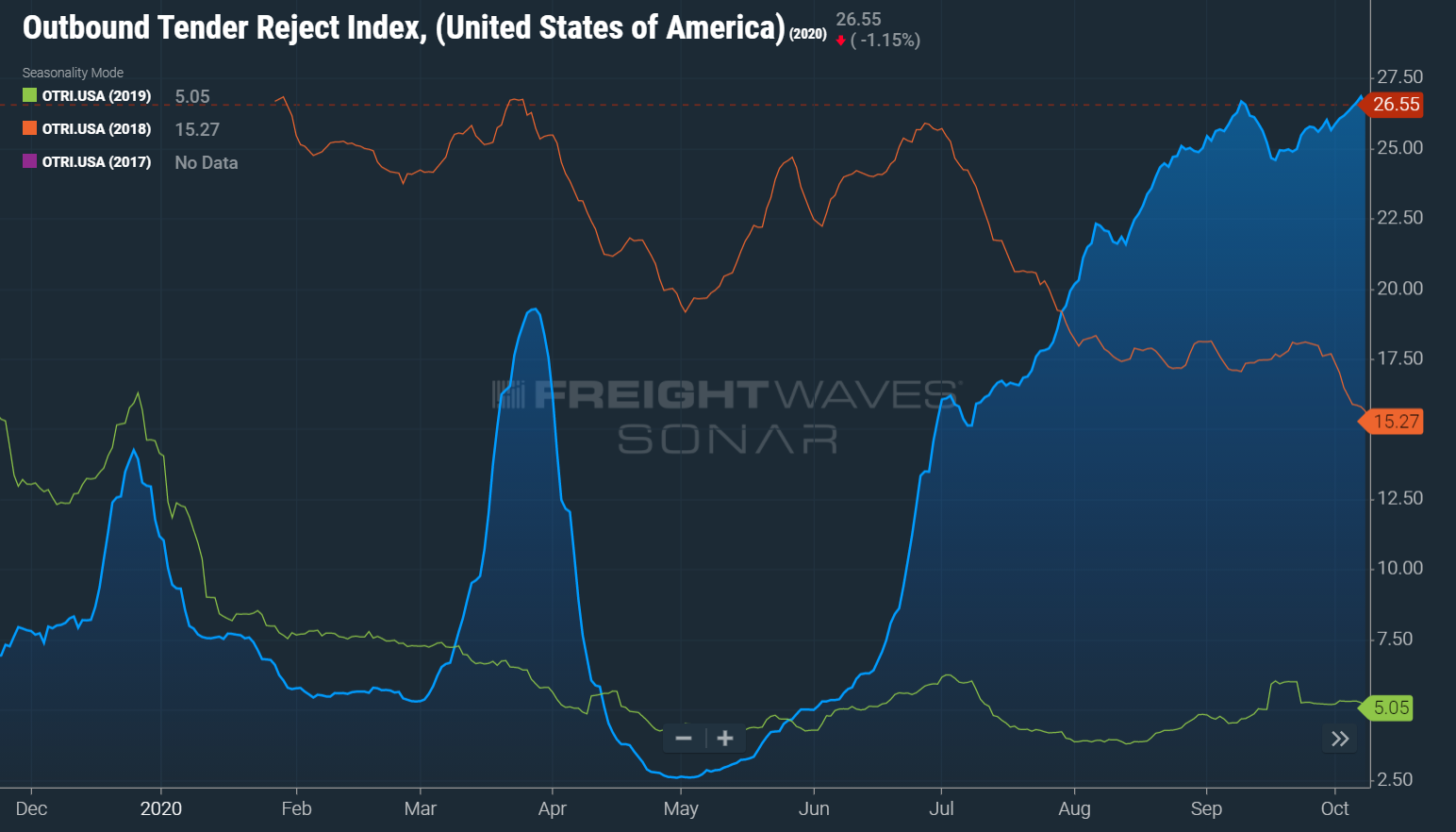 During the first half of 2018 national tender rejection rates exceeded 20%, spot market rates escalated, and truckload carriers hustled to add capacity to their fleets. Chart 4 shows truck orders approaching 50,000 in August 2018. There has been some speculation about whether truck orders would respond in the same fashion this year. Increased insurance premiums and tightened lending requirements are two notable headwinds.  
The latest data does indicate that truck orders were stronger than expected in September. On October 2nd ACT Research reported that preliminary September North American Class 8 orders reached 31,000 units. A 60% increase compared to August. If this trend continues, expect a notable impact on the balance between supply and demand.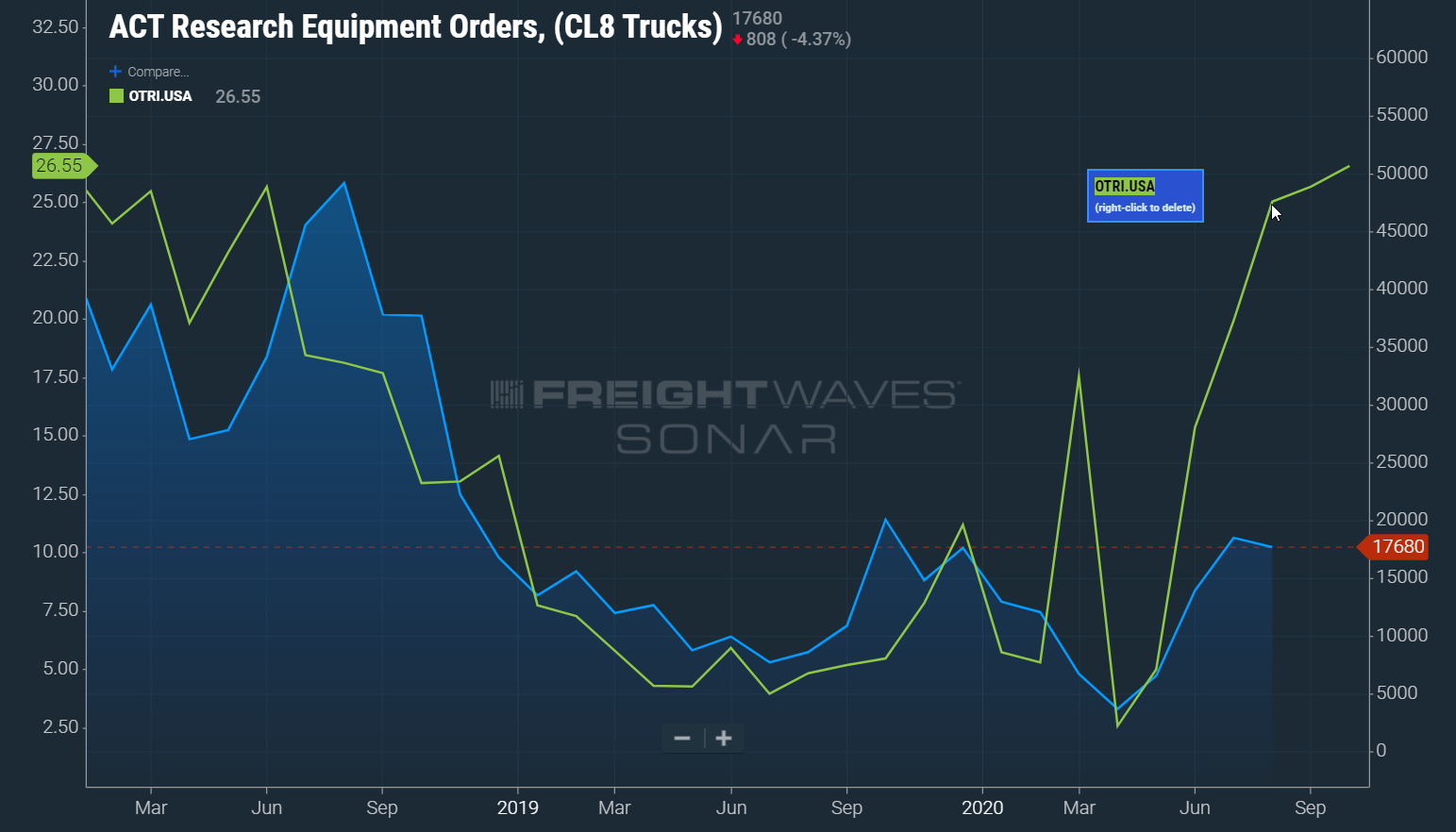 The freight markets are constantly evolving, and it is important to select a logistics provider that is committed to your success. ArcBest is committed to helping you navigate the volatility and uncertainty associated with freight markets. Our team of logistics professionals can help you navigate the challenges of this year and beyond.
Data provided by FreightWaves.