Medical-Supply Manufacturer Impressed with ABF Freight Quality Service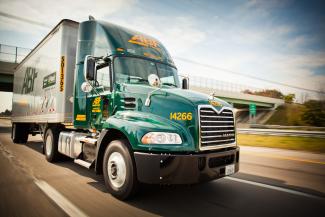 Customers with complex supply chains may think that means they face a complicated decision regarding their shipping partner, but that's not always the case.
ABF Freight® Account Manager Dan Barson began meeting with a medical-supply manufacturer whose shipping needs are complicated. Dan wanted to show the customer that ABF Freight is the best shipping partner for their business. The manufacturer's customers are hospitals, medical-equipment distributors and other medical offices. The manufacturer ships customized products, so any damage causes a whole order to be refused and sent back to the plant to be remade.
The manufacturer requires its freight to be delivered intact and on time, every time. Dan and the local ABF Freight branch manager met with the customer and answered his questions related to handling, invoicing and equipment. The customer was pleased with the ABF Freight service options and the depth of information they provided him. He decided to bring ABF Freight into the mix of other carriers he was using.
First, the customer gave ABF Freight two test shipments. The freight was delivered without issue, and the manufacturer was satisfied. After the customer began experiencing frequent damage issues with shipments involving another carrier, he turned to ABF Freight for additional shipments because of his satisfaction with the company.
The relationship has continued to grow, as ABF Freight reliably delivers the manufacturer's supplies intact and on time, pleasing the customer.