Throwback Thursday: 1956 — Arkansas Motor Freight Buys Plane
When ArcBest expanded with its purchase of Best Motor Lines, its coverage area also expanded to stretch over 6,500 franchised miles from the Great Lakes to the Gulf of Mexico.
Robert A. Young Jr., president of Arkansas Motor Freight Lines, a predecessor of today's ArcBest, wanted to keep in personal contact with employees and operations throughout the network. To accomplish this, in late 1956, AMF purchased a company airplane and hired a pilot, Buell Phillips.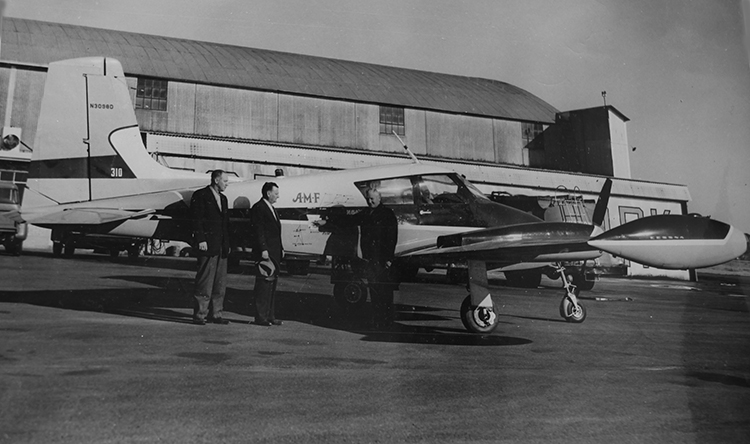 Pictured are AMF General Manager Harlan Kizer, from left, AMF President Robert A. Young Jr. and pilot Buell Phillips.
"Recently, Mr. Young flew from the Fort Smith headquarters to St. Louis, then hopped over to Dayton, Indianapolis and Toledo, and flew home in time for his evening meal," stated an article in the employee magazine. "Then, as he's been doing such things as leaving Fort Smith at 11 a.m., arriving in Little Rock at noon, then hopping over to Texarkana for a two-hour conference — and arriving home by 4:30."
The plane was a two-engine Cessna 310 with a top speed of over 220 miles per hour; it carried five passengers.