Throwback Thursday: 1959 — ArcBest Installs 'The Newest Of Teletype Equipment'
A new system aimed to improve "the company's efforts toward efficiency and expediency" was announced in 1959. ArcBest, then known as Arkansas-Best Freight System, told employees about the installation of the 83-B1 Automatic Teletypewriter System.
The American Telephone and Telegraph Company installed the equipment in 14 major service centers in June 1959.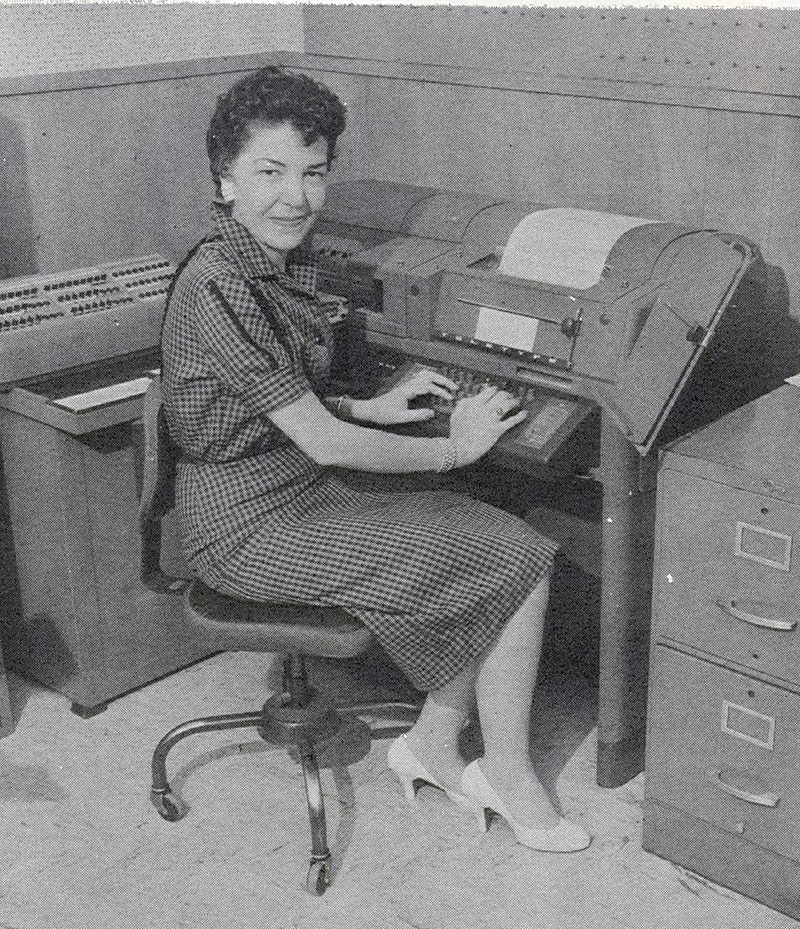 The original caption on this June 1959 photograph says: "The picture above is Mrs. Ruth Griffin, the very competent operator in the General Office, who monitors the machine and supervises the controls which are located in the General Office."
"The unit is so new in teletypewriter systems that AT&T had to give special training to instructors who taught our operators" how to use the machines, the employee article states.
The machines carried 30 percent more workload than the previous system. The machine allowed for the receiving stations to receive messages at a rate of 75 words per minute.