Throwback Thursday: 1960 — ABF Freight Team In Little Rock Aids Community Chest
In 1960, ABF Freight employees at the Little Rock, Arkansas, service center contributed more than $3,100 to the Community Chest campaign in Pulaski County.
"Helping the character building agencies and the worthy organizations in one's home community is part of being a good citizen," the employee magazine stated. "And members of the ABF family are the finest kind of citizens always."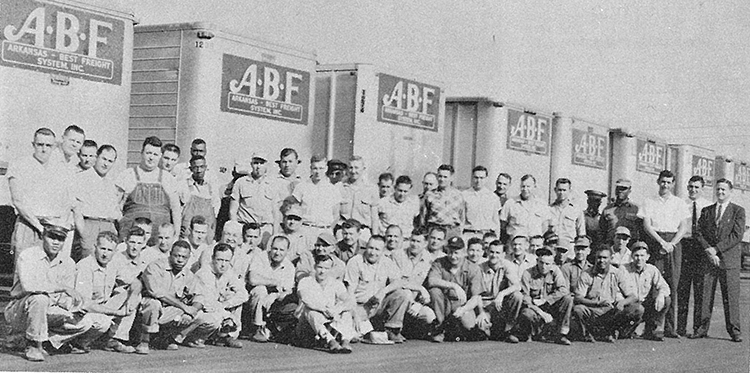 ABF Freight employees at the Little Rock service center pose at the Community Chest rally in 1960.
The Community Chest campaign was a forerunner to today's local United Way organizations. The Community Chest & United Fund of Pulaski County formed in 1923; it is now known as Heart of Arkansas United Way, according to its website.
ArcBest has long encouraged its employees to make a difference in their respective communities.