Throwback Thursday: 1962 Ad Touts Growth, LTL Service
In 1962, an advertisement for Arkansas-Best Freight System Inc., known today as ArcBest, touted the company as "America's Favorite LTLers."
It also included a map that showed the locations of "our 42 hustling, bustling" service centers.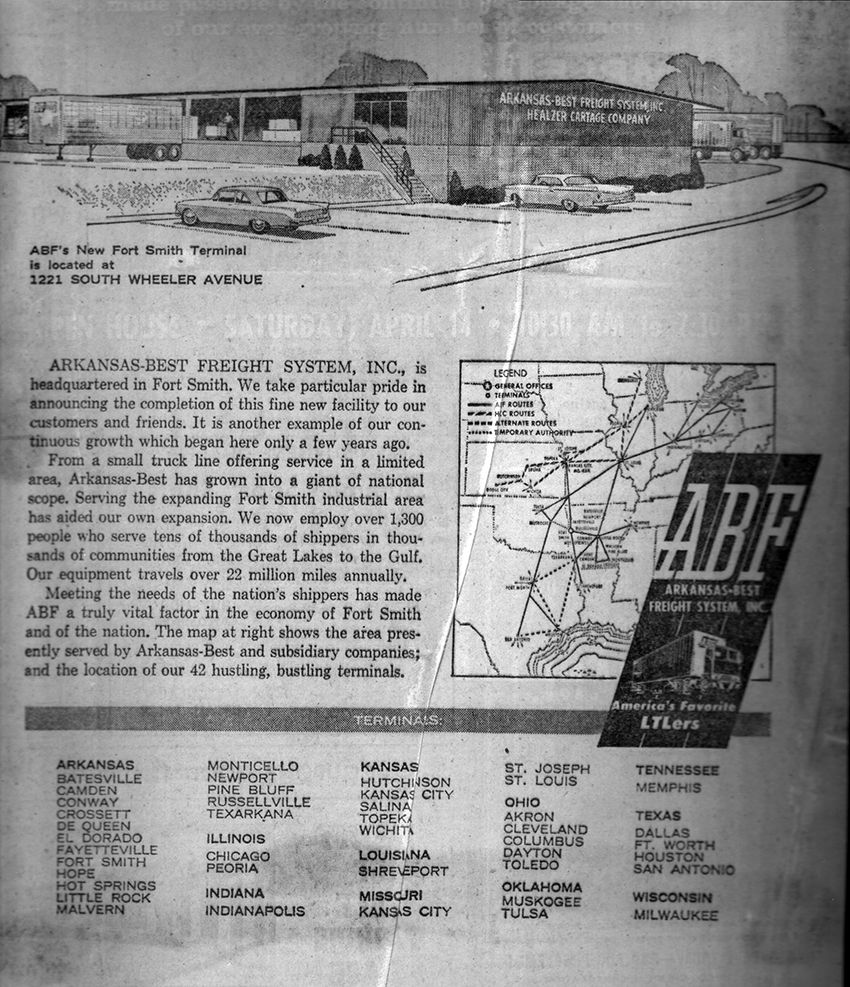 An advertisement in 1962 touted company growth and the opening of a new service center.
Throughout 1962, the company continued its history of growth by purchasing the operating authority of Arkansas-based Bradsher Truck Service and acquiring Mississippi-based Delta Motor Lines. We also built new service centers in Dallas, Texas, Hot Springs, Arkansas, and Topeka, Kansas, and formed Data-Tronics, our IT company that is known today as ArcBest Technologies.
When asked in November 1962 about the company's future, President Robert A. Young II said: "We're going to grow and grow some more."
The company was expanding in 1962, and that growth continued. Today, we have more than 240 service centers across North America. ArcBest continues to offer LTL shipping through its carrier ABF Freight, and also provides a broad array of logistics capabilities such as truckload, international shipping, ground expedite and household moving.