ArcBest Capacity Update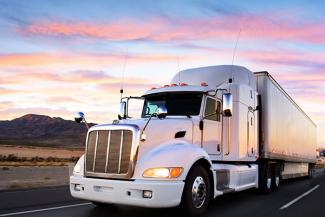 Current capacity insight
For at least the last 20 years, industry experts and trade magazines have talked about a looming driver shortage and trucking capacity crunch, and I believe it's finally come to fruition.
We've experienced a variety of weather events in the last decade that have shown us what a future capacity crunch might look like when a disruption of the supply chain occurs. After Hurricane Sandy hit the Atlantic coast in 2012 and the "snowpocalypse" winter storms stopped traffic in 2014, we saw a significant shake-up in capacity. As each area slowly recovered, demand returned to normal. However, after the supply chain disruption we experienced with Hurricane Harvey last fall, the historical normalization to capacity hasn't yet occurred. Instead, we've seen demands increase monthly into 2018 — and they're just beginning to relax a bit.
Why hasn't capacity returned to normal?
A few circumstances are different now compared to previous points in history, with several factors impacting the market:
An improving economy generating more freight
Tightening labor markets, as low unemployment rates and an increase in wages put truck drivers in different jobs
The electronic logging device (ELD) mandate changing how drivers do their jobs
 
A tighter capacity environment combined with an improving economy makes it more difficult for shippers to find available trucks. And because the ELD mandate is still in the early stages of implementation, they can likely expect those changes to continue affecting capacity.
As a logistics company with owned assets, ArcBest® is able to better respond to market demand. Even if capacity continues to tighten, we're uniquely positioned to say yes when others have to say no. That's because we have the ability to offer a set of pups through ABF Freight® or a dedicated or expedite asset to answer a need for capacity. This is a differentiator that allows us to continue to meet the needs of our customers across the supply chain.
We understand the importance of being proactive when it comes to keeping your supply chain running smoothly. If you would like to get in touch with an account manager to review your current shipment profile, complete the contact form above or call 800-610-5544.