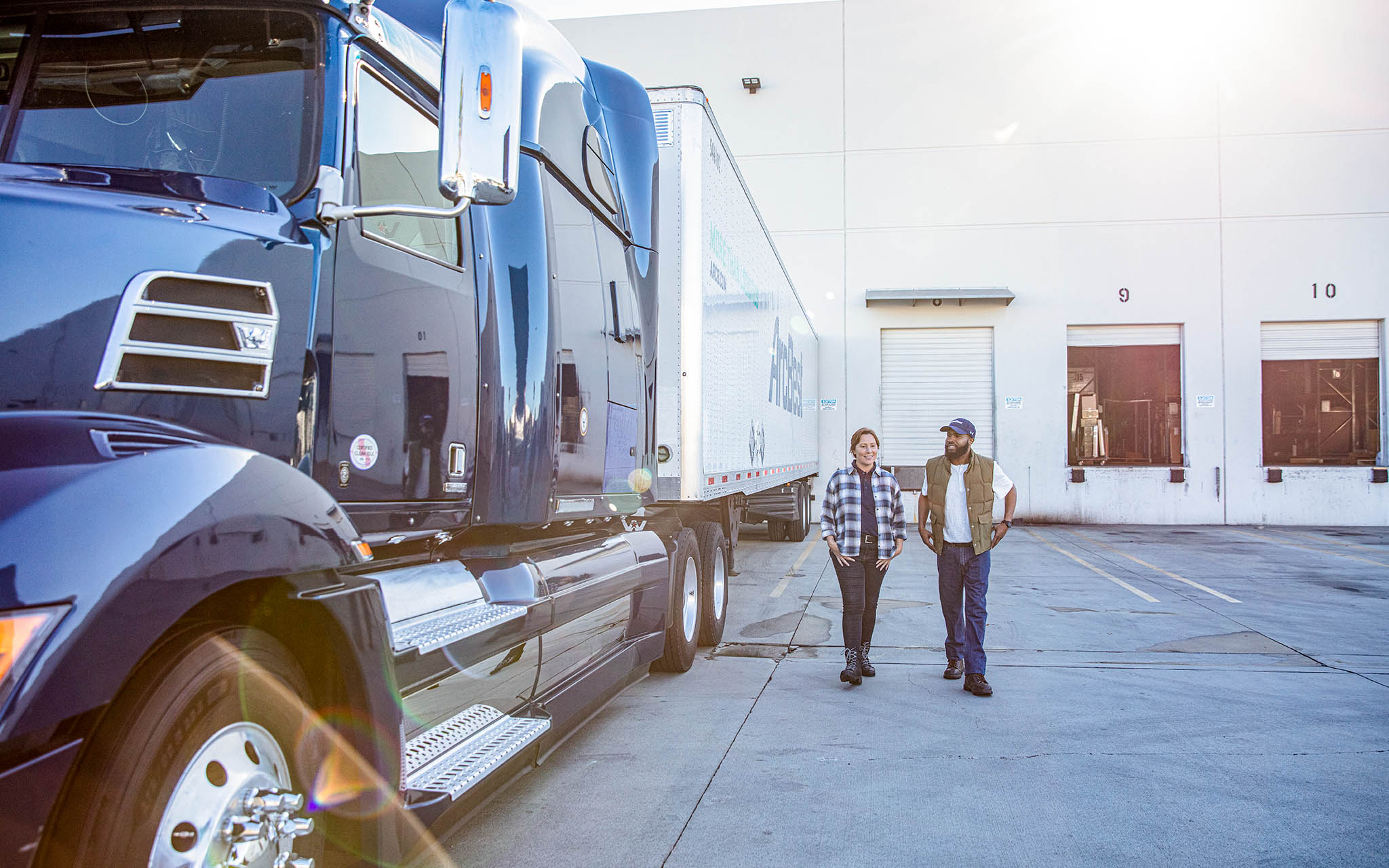 Drive for
ArcBest® Truckload
Choose the freight you want to
keep your business running strong
Partner with ArcBest
Partner with ArcBest as a contract carrier and build the successful business you want. We're committed to connecting you to the right loads, keeping you moving, reducing your empty miles and paying you quickly. And, you'll get around-the-clock support whenever and however you need us.
Make money easier by using
our technology
Use the ArcBest Carrier Portal to access thousands of truckload shipments every day — from small shippers to some of the largest in North America. You'll have opportunities for repetitive shipments in high volume lanes to keep your load and unload schedule synchronized and your business profitable. Select the loads that make the most sense for your needs and choose from a variety of payment options to help improve your cashflow.
Now accepting contract
carriers who meet these requirements:
Active operating authority for at least 90 consecutive days
Insurance coverage of at least $1 million general liability, $1 million auto and $100,000 cargo
Unrated or satisfactory safety rating
Copy of a signed W-9
Minimum of one reference

Getting started is easy
Become an approved ArcBest Truckload provider in as little as 15 minutes — and do it all online
Apply Today