Stable. Secure. Driven. We are ABF Freight.
As a trusted industry leader with a century of experience, ABF Freight takes pride in helping keep the global supply chain moving. Our drivers make this possible by serving our customers with excellence and doing things right the first time, safely and efficiently.
With more than 7,000 drivers and nearly 240 service centers across North America, we understand the value of regular home time. Operating within our hub-and-spoke service center models means you're never out on the road for long, allowing more time to energize you personally and professionally. Ways you can drive for ABF
Local City Driver/Dock Worker
This is the ideal career for drivers who enjoy direct personal interaction with our customers and want to be home every night. Pick up and deliver shipments to locations in your service center's delivery area, and load and unload trailers using a forklift or other freight-handling equipment.
Road Driver
Pick up and deliver trailers between turn-points and service centers in a particular region. This career could be a great fit for drivers who enjoy being out on the road but still want frequent home time.
Why drive for ABF Freight?
Join our team of highly respected drivers and get:
Stable work with regular home time
Company-paid benefits for you and your immediate family — with no monthly premiums
Competitive pay that aligns with Teamster Union Scale
Paid holidays, vacation and personal days
Pension plan coverage at no cost to you
Profit-sharing program
Opportunities for recognition and mentorship
Newer equipment (trucks average under five years old)
Find Your Place
at ABF Freight Learn & grow with ABF
As an ABF employee, you can pursue development and training opportunities that enhance your career and receive recognition for your good work.
Teamster Military Assistance Program (TMAP)
As a proud TMAP partner, we help active-duty service members transition into civilian life. Complete an intensive training program to prepare you for a fulfilling career with ABF Freight. Are you leaving active duty soon and considering your next move? Learn more about TMAP and other ABF military partnerships.
Driver Development Program
New to the industry? Our apprenticeship program is a great way to learn from the inside out. Start as a dock worker, then attend a six-week paid training program (hourly) at our expense to earn your CDL-A and begin your driving career with us. Through a mix of classroom instruction and more than 160 hours of behind-the-wheel experience, we'll teach you everything you need to know to become a qualified ABF driver.
Driver Development Instructor
Share your knowledge and experience as a mentor to aspiring drivers. Driver Development Instructor candidates are recommended by ABF Freight service center managers, trained within the program curriculum, and certified to teach through a highly regarded "train the trainer" course.
Road and Load Teams
Earn the opportunity to represent ABF Freight on our prestigious Road and Load Teams. Driver candidates are nominated and selected for the Road Team based on their experience and exemplary job performance and, if chosen, serve as company ambassadors during a two-year term. This involves participating in public appearances and speaking engagements on topics like driving safety, the image of the truck driver and sharing the road with trucks.
The ABF Load Team recognizes the top freight-handling professionals from ABF service centers across the country. Its members are chosen annually based on safety record, integrity, trailer loading skills and involvement in the company's Quality Process.
Qualifications
Interested in a driving career with ABF Freight? If you meet the following qualifications, we'd love to connect:
21 years of age or older
One year of verifiable tractor/trailer experience (candidates with less than one year of experience may be eligible for training through our Driver Development Program, where offered)
CDL-A with no restrictions
Doubles/triples, tanker and hazardous materials endorsements
Safe and stable driver record
Pass DOT-pre-employment drug screen and meet DOT medical requirements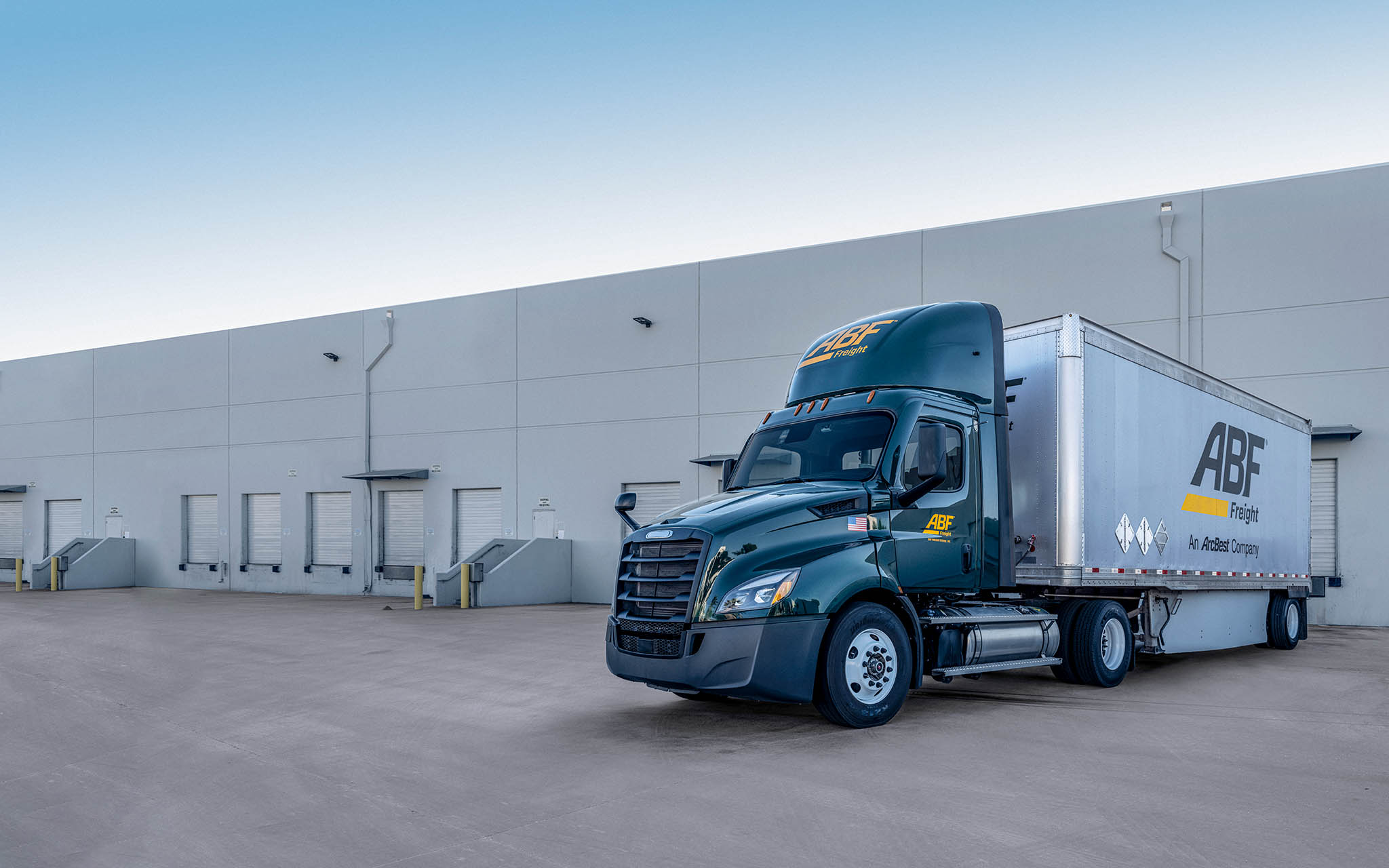 Follow a proven path to a bright future
Contact us today to learn more about starting your driving career with ABF Freight.