Alternative Capacity Options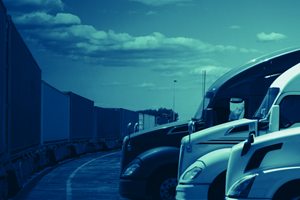 Tight truckload capacity? Consider another shipping option 
Truckload shipping provides benefits like fast transit times and reduced handling, and it's the primary shipping mode for many companies. However, if you're experiencing delays or having trouble getting a shipment covered, having access to additional capacity sources can make a big impact on the efficiency of your supply chain — helping you save time and money while delivering a good experience for your customers.  
Keep your truckload freight moving with other capacity solutions  
In addition to our network of truckload carriers, ArcBest offers custom logistics solutions through our best-in-class LTL carrier ABF Freight®, our ground expedite fleet Panther Premium Logistics®, and our dedicated transportation solutions. Take a look at the options available and learn how your business can benefit from different mode shifts: 
Flexibility and potential cost-savings through LTL 
While frequently associated with smaller shipments, less-than-truckload (LTL) can be a good fit for freight that typically goes on a dry van. The extended transit times might not work for all shipments, but LTL does provide: 
Flexibility. ABF Freight has hundreds of locations across the country, making it easier to provide same-day pickups that can get you back on track.  

Potential cost savings. Depending on the size of the shipment, the LTL cost structure may be beneficial. Instead of paying for the entire trailer, you'll only pay for the space the freight occupies.
  
Consistent transit and historically cheaper rates through intermodal 
In most cases, intermodal shipping is a good alternative for truckload freight that doesn't have strict time requirements. In exchange for longer transit times, you'll receive: 
Consistent service. Trains don't get sick or take vacation days, so rail schedules are very reliable. 

Historically cheaper rates. Capacity and fuel costs can affect this at different times, but intermodal is historically the cheapest option for long haul shipments. 
 
Fast transit and premium handling options through ground expedite 
Expedite service is essentially an enhanced truckload experience. Although the rates are usually higher, this capacity source comes with: 
Faster transit. Expedite carriers are specifically set up to deliver freight quickly. 

Additional handling options. Premium services are available for sensitive or high-value items. 
 
Optimized scheduling and better time management through dedicated fleet services 
If you have frequent long-haul shipments going to and from the same places, dedicated transportation can be an efficient way to manage them. While not all shipments qualify, those that do can benefit from: 
Optimized scheduling. Equipment will be dropped off and picked up on a schedule that fits your needs, making it easy to ensure your shipments are on time.  

Efficient time management. Because dedicated shipments are covered in advance, you won't spend time quoting individual shipments — time you can now spend on other needs!
 
Utilize multiple modes to help solve capacity issues
Relying on multiple sources for transportation isn't a new concept. Companies with owned assets often use 3PLs to supplement their equipment, and most businesses will count on several carriers to cover freight. But how often do companies diversify the modes they rely on, not just who covers their current modes? 
Our position as a logistics company with assets gives us the unique ability to cover virtually any mode of freight movement and to meet complex operational requirements. No matter your needs, ArcBest can provide a solution. Reach out to us so we can discuss your options or get a quote online.