Throwback Thursday: Arkansas Motor Freight Acquires Best In 1957
During the era of regulation in the trucking industry, trucking companies expanded the routes they could drive by acquiring other companies. In August 1956, Arkansas Motor Freight Lines announced its intention to buy Best Motor Lines.
Dallas-based Best Motor Lines was organized in June 1941, according to Interstate Commerce Commission reports.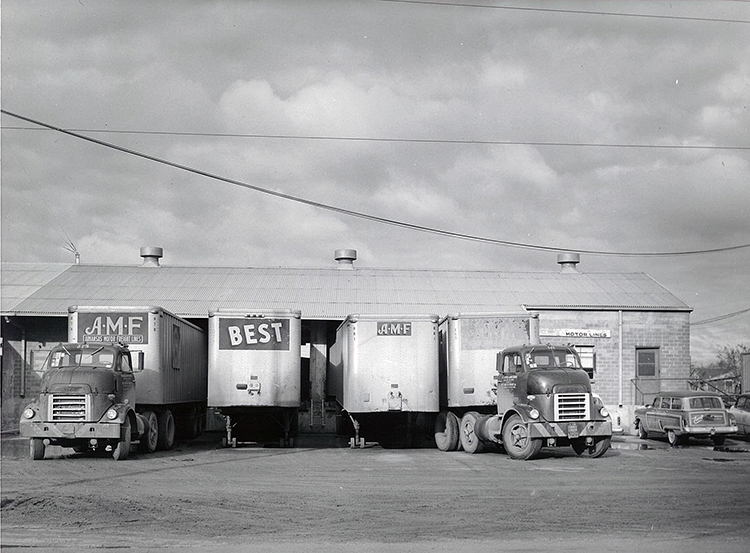 AMF's purchase of Best Motor Lines was its biggest acquisition to that point. It expanded the company's authority between the Texas cities of San Antonio, Houston, Fort Worth and Dallas to Chicago, Indianapolis and the state of Ohio. The acquisition also meant the company practically doubled in size: AMF had 525 employees, and Best employed 495; AMF owned 667 trucks and Best had 405; and the company's franchised miles increased from 3,000 to more than 6,000.
"The Best acquisition, that's what made the company. That made ABF," Robert A. Young III said in a 2013 interview. Young is the son of Robert Young Jr., who bought AMF in 1951; Young III is retired president of ABF Freight® and retired president, CEO and chairman of ArcBest Corporation.
The Arkansas Motor Freight-Best Motor Lines merger was final May 31, 1957, and the company then became known as Arkansas-Best Freight System Inc., later ABF Freight.  
Today, ArcBest℠ is a multi-faceted logistics provider with less-than-truckload services through ABF Freight, as well as truckload, time critical, ground expedite, intermodal, ocean and air, transportation management, warehousing and distribution, and residential moving solutions.