ABF Freight Branch Manager Helps Event Planner Streamline Business with ReloCubes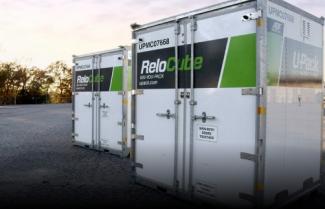 When a U-Pack customer came to an ABF Freight terminal in Louisiana to unload a ReloCube, Branch Manager Cody Starks struck up a friendly conversation.
The customer is an executive event planner and hosts events across the nation. Cody learned the customer was using freight to deliver his event supplies to various locations. When asked about it, the customer expressed frustration with the LTL carriers he had used, saying they often lose his equipment, miss delivery windows and have poor customer service.
"As we stood in front of the ReloCube, I explained that the very same equipment could be used to transport his business goods from one show to another," Cody said.
He told the customer that he could lock the ReloCube with a personal lock, and ABF Freight would transport it wherever the customer needed it. Cody also explained ABF Freight's guaranteed on-time service that would ensure the supplies arrived at the event exactly when the customer wanted them. The customer could keep the ReloCube at the event site and use it as a secure storage facility, then reload it after the show.
A couple of days later, the customer called ABF Freight to set up an account and get a quote for his first shipment. With the help of Account Manager Joe Cook and the Sales Support team, ABF Freight set the customer up with a single point of contact and online access to track his shipments.
Since then, the customer has booked multiple shipments around the country. The conversation Cody had with the customer that day ultimately paid off for the customer.