ABF Freight Driver Impresses U-Pack Customer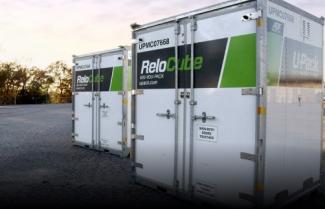 When ABF Freight driver George Hampton delivered ReloCubes for a U-Pack customer moving to a new city, the customer was so impressed that he made multiple phone calls just to rave about George.
Moving can be a high-stress experience, and customers turn to U-Pack and its "you pack, we drive" service for an easier and affordable move. The customer said George answered every question and "explained every detail well."
The customer said he wanted to ensure George was recognized for a job well done, so he called the ABF Freight terminal where George works as well as the U-Pack home office to share his compliments.
George displayed "speed, mannerisms and an upbeat spirit," the customer said.
The customer said he intends to recommend U-Pack and ABF Freight to his company and co-workers — and said he had such a positive experience that he will never use traditional movers again.
"U-Pack feels that George deserves recognition for his work," said Brittany Graham, lead service consultant for U-Pack. "Thank you to George for exceeding our customers' expectations!"