FAQs about Driving Dedicated for ArcBest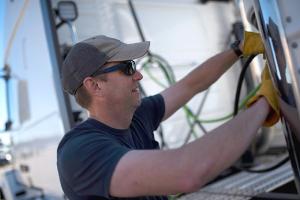 Get answers to common questions about ArcBest's dedicated network 
Curious about how driving dedicated works with ArcBest®? Wondering if you'd be a good fit? Dig deeper into the life of a dedicated contract carrier in our capacity network by getting answers to these frequently-asked questions. 
Not sure if dedicated is right for you? Learn more about the benefits of a dedicated driving career. 
What does the ArcBest dedicated network look like? 
Our dedicated network — made up of professionals ranging from individual owner-operators to large fleet owners — is divided into routes that extend throughout the eastern and western U.S. In the East, drivers primarily run in closed loops originating from Georgia, Pennsylvania, Illinois and Texas. The West features a hub-and-spoke operation that runs out of Reno, NV, and services the 11 western states, with most backhauls returning to Nevada or Arizona.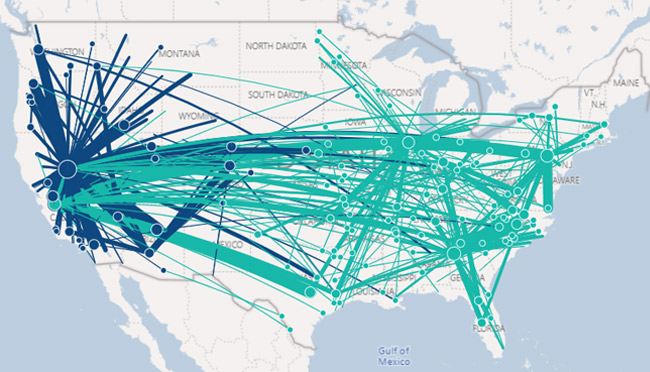 Can you give examples of typical loops? 
A common loop for an ArcBest dedicated driver is a run from Ottawa, IL, to Houston, TX, then Houston to Chicago, IL. Another is a triangle from Sparks, NV, to Denver, CO, then from Denver to Phoenix, AZ, and finally Phoenix returning back to Sparks. 
Will I drive routes closer to home or farther away? 
We can work with you to create a schedule that provides the balance and predictability you need. Want to get home every weekend? Prefer to drive more miles and earn more? There's flexibility depending on your preferences. However you choose to run, ArcBest has enough freight volume and density to keep you moving and making money. 
How many miles can I expect every week? 
Solo drivers can reach up to 3,000 miles per week while teams can often double that. With a steady stream of shipments available in our network, you'll have access to as many shipments as you'd like to haul each week. And with two to three loads planned in advance, there's clarity about what's coming next. 
Will I get paid for all miles? 
Yes! Whether you're running full or empty, you get paid for all weekly miles. An all-miles paid structure promotes peace of mind because it leads to a predictable paycheck. It also offers protection against seasonal market fluctuations, which can affect income in a percentage pay or pay-by-load situation. 
How much drop-and-hook freight does ArcBest move? 
Freight in the ArcBest dedicated network is about 70 percent drop-and-hook. Those shorter stops save time, which adds up to more miles (and more pay) within your allotted hours each week. 
Do I have to cover any trailer costs? 
No! You provide the power to haul trailers in our network, so we pay all costs associated with them. That includes not only maintenance, but the entire cost of ownership (purchase, tags, taxes, etc.). 
How can ArcBest help me grow my business? 
With access to the network of a $4 billion integrated logistics company, you don't have to spend valuable time and money searching for customers. Scale within our network as a single owner-operator or a fleet owner, adding trucks and recruiting drivers when you decide the time is right. This way, your trucks stay filled and moving so you can keep earning and growing. 
Is there help available for managing administrative work? 
We know it's easy to get bogged down with all the essential day-to-day tasks required to run a business. That's why ArcBest takes care of things like billing, collections and dispatch. Because we manage those duties, you're better able to focus on your primary objective — driving. 
Can I get around-the-clock support if I need it? 
If an issue comes up that requires immediate attention, ArcBest has you covered. It's always possible to reach one of our operations team members 24/7/365 with a phone call or text message. 
Boost productivity and professional satisfaction with ArcBest Dedicated 
Find everything you need to build a profitable business while providing critical solutions for some of our largest customers. Get started today. Our team is here to help!