Product Launch Team Provides Unmatched Level of Personalization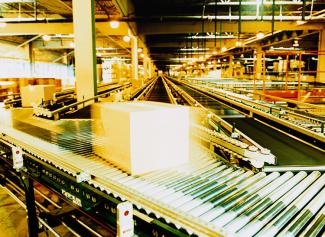 A customer seeking a carrier to coordinate the rollout of retail displays turned to ArcBest because of its previous experience with the ArcBest team. For eight years, ArcBest carrier ABF Freight® had provided standard and expedited LTL service to a customer who manufactures fixtures for retailers.
ArcBest Senior Account Manager David Cerofeci met with several of the customer's project managers to discuss the Product Launch capabilities ArcBest℠ could offer. The Product Launch team provides more than just transportation; it develops customized solutions to handle every aspect of a customer's product rollout.
The customer invited David to bid on a rollout of retail displays to 1,300 stores in the United States and Puerto Rico. All aspects of the rollout — from coordinating pickups at warehouses to assembling the products to delivery — had to take place within a two-week time frame. The project required a high level of collaboration and communication to be executed successfully.
The customer chose the ArcBest team and its Product Launch service to take on the job. David worked with ArcBest project managers Larry Womack and Matt Miller to coordinate the rollout. Larry and Matt answered the customer's questions and "fostered the comfort factor" throughout the process. David called the rollout "very successful."
Other carriers bidding on the project could not match the unique level of personalization that ArcBest could provide, David said.
"Our superior service gave me the ability to offer a service package to meet the needs of the customer with confidence, far above the capabilities of any other organization or 3PL," David said. "The reputation that we built through this experience proved to the customer's upper management that ArcBest is a top-tier transportation supplier."