Throwback Thursday: 1935 Arkansas Motor Freight Truck Held 18,000 Pounds
In 1935, Fort Smith, Arkansas-based OK Transfer & Storage acquired Arkansas Motor Freight and assumed its name. OK Transfer and Arkansas Motor Freight are the predecessors of today's ArcBest.
The original Arkansas Motor Freight trucks were C-40 International trucks, with trailers manufactured in Fort Smith. The truck length was 22 feet, with a payload of 18,000 pounds.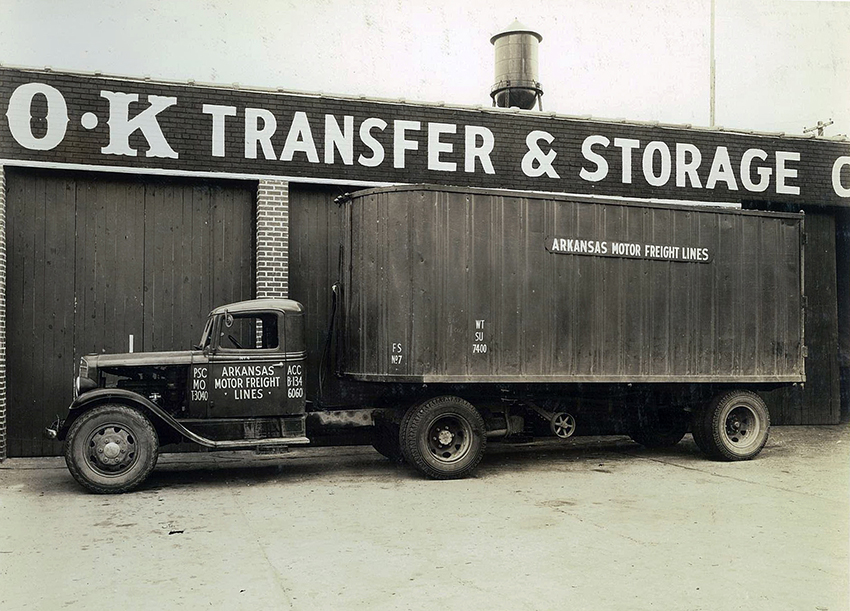 One of the original Arkansas Motor Freight trucks is pictured in 1937, two years after OK Transfer bought the company and assumed its name.
According to an instruction manual for the 1935 C-40 model, the truck's under-seat fuel tank held 22 gallons. The 28.3-horsepower engine was a 6-cylinder.
A 1955 edition of the AMF employee magazine noted that the truck pictured above was at one time driven by Harlan D. Kizer, mainly on routes between Fort Smith and Springfield, Missouri. Kizer joined Arkansas Motor Freight in August 1937 at age 21. By 1956, Kizer was vice president and general manager at Arkansas Motor Freight.