Throwback Thursday: 1970 — ABF Freight Driver Records Country Songs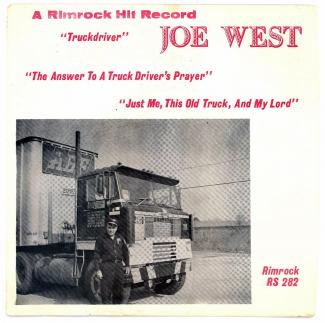 In 1970, Open Road magazine featured an article about an ABF Freight® driver who also was a recording artist.
Joe West, a Little Rock road driver, recorded songs such as "Just Me, This Old Truck and My Lord," "The Answer to A Truck Driver's Prayer," "I Died in Vietnam" and "A Truck Brought It."
West's records were produced by Rimrock Records, founded by country music artist Wayne Raney and his son Zyndall in Concord, Arkansas, in 1961. The Rimrock pressing plant was sold to Stax Records in Memphis in 1974.
West was an ABF Freight road driver for almost 15 years, from 1957 to 1972.
Today, one of West's albums is on display in the Fort Smith, Arkansas, lobby of the offices of ArcBest, the parent company of ABF Freight.