Throwback Thursday: 2013 — ArcBest, ABF Freight Celebrate 90 Years
In 1923, a small local freight hauler was formed, the beginning of today's ArcBest.
OK Transfer & Storage operated in and around Fort Smith, Arkansas. In 1935, OK Transfer acquired Arkansas Motor Freight Lines and assumed its name. Arkansas Motor Freight Lines served the area from Fort Smith to St. Louis and Fort Smith to Kansas City.
The company had 10 employees, two tractors, three trailers and one pickup truck.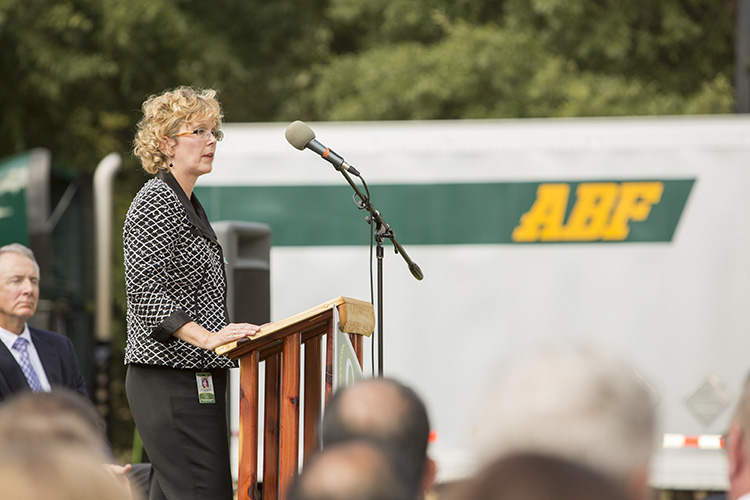 ArcBest Chairman, President and CEO Judy R. McReynolds speaks in 2013 at the 90th anniversary celebration in Fort Smith, Arkansas.
Through acquisitions over the next few decades, the company saw considerable growth. After acquiring Best Motor Freight in 1957, it became known as Arkansas-Best Freight System, and later ABF. In the 1970s, it became one of 12 transcontinental motor carriers.
In the 1990s and early 2000s, the company's portfolio of transportation solutions expanded beyond less-than-truckload. In 2013, ArcBest (then known as Arkansas Best Corporation) and ABF Freight celebrated the 90th anniversary.
Today, ArcBest℠ is a multi-faceted logistics provider with LTL services through ABF Freight®, as well as truckload, time critical, ground expedite, intermodal, ocean and air, transportation management, warehousing and distribution, and residential moving solutions.