Where to Find Driver Appreciation Week Promotions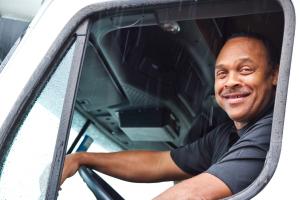 Annual event offers drivers opportunities to win prizes and save money 
National Truck Driver Appreciation Week 2022 is right around the corner! To express appreciation for everything professional drivers do to keep our country moving, many retailers and industry partners have special promotions planned for the week of Sept. 11-17 and beyond. Read on to learn where and how drivers are being recognized and rewarded: 
TravelCenters of America (TA) 
TA®, marking its 50th year in business, will celebrate Driver Appreciation Week with anniversary-themed promotions and prizes. Starting Sept. 12, you can play daily instant-win games for prizes that include merchandise and coupons for use in restaurants, stores and TA Truck Service. 
Here's how to participate in the Week of Winning: 
Beginning Sept. 12, visit the TA homepage and click the "Play Now" banner 
Enter your email address to access the game 
Spin to win — every spin is a win, and you can play every day through Sept. 17 
Activities throughout the week at individual TA locations will include games, complimentary windshield washing and other initiatives to show appreciation to drivers. In addition, TA will host the Truckers Against Trafficking Freedom Drivers Project with Bridgestone Tires at TA in Knoxville, TN on Sept. 13 and an event with the Arkansas Trucking Association at Petro in North Little Rock, AR on Sept. 15. 
Pilot Flying J 
Drivers registered in the myRewardsPlus™ mobile app can redeem exclusive promotions throughout September at any of the more than 750 participating U.S. Pilot and Flying J Travel Centers. These offers include: 
Three free drinks each week 
500 bonus points by completing two out of three of the following: mobile fueling, reserving a shower or activating PushForPoints™ up to 2.5 points per gallon 
Additional in-store deals like 50% off deli food items during Driver Appreciation Week 
Denny's®, which operates full-service restaurants in select Pilot Flying J Travel Centers across the country, will also salute professional drivers throughout September. The campaign includes the popular scratch-off discount cards and discount key tags. 
Love's Travel Stops
Love's® is celebrating throughout September with several promotions including a points giveaway. Each time drivers swipe their My Love Rewards® card, they'll be entered for a chance to win 1,000 or 2,000 points daily. That also guarantees a chance to win 1 million points at the end of the month.  
Love's is offering these driver promotions specifically during Driver Appreciation Week: 
Fresh food and drink specials (Sept. 12-16) 
Free Love's sandwich or salad with any oil change at Speedco or Love's Truck Care (Sept. 12-16) 

Jubitz 
Jubitz® Travel Center in Portland, OR hosts its annual Driver Appreciation Day on September 14 from 9 a.m. to 2 p.m. All CDL holders can get a free BBQ lunch, and family and friends of CDL holders can attend for $2 each. The event also includes hundreds of prizes, giveaways and vendors. 
California Trucking Association 
Drivers traveling through California are invited to stop in at any of these scheduled commercial vehicle enforcement facility (CVEF) events in the following locations: 
Sacramento – September 12, Cordelia CVEF, 11 a.m. to 1 p.m. 
Bay Area – September 13, Nimitz CVEF, 10 a.m. to 2 p.m. 
Central Coast – September 13, San Martin/Gilroy CVEF, 11 a.m. to 1:30 p.m. 
Sierra Cascade/Redwood – September 13, Cottonwood CVEF, 10 a.m. to 2 p.m. 
San Bernardino/Riverside and Los Angeles/Orange – September 14, Banning/Desert Hills CVEF, 10 a.m. to 2 p.m. 
Central Valley and San Joaquin: September 15, Chowchilla River CVEF, 11 a.m. to 2 p.m. 
Kern: October 4, Grapevine CVEF, 11 a.m. to 1:30 p.m. 

Trucker Tools
The Trucker Tools® mobile app helps drivers locate truck stops, parking, weigh stations and more. Drivers can follow the Trucker Tools Facebook page and comment on daily posts from Sept. 12-17. Five winners will be randomly selected from those comments on Sept. 16 and will be able to select a cup, hat, shirt or gift card as their prize. 
ArcBest  
We will continue our tradition of celebrating our network of drivers, independent owner operators and capacity providers throughout Driver Appreciation Week. These valued professionals will be honored with gifts, free meals, giveaways and service recognition. 
Taking care of drivers across America
More than 70 percent of U.S. goods are moved by truck, making drivers essential to our economy and everyday comfort. Driver Appreciation Week is an opportunity to collectively recognize everything these 3.6 million hard-working professionals contribute to our lives. ArcBest is proud to join our industry by saying 'thank you' for keeping our country in motion!