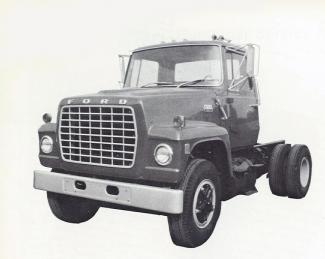 In December 1969, employees learned about new road tractors scheduled to be delivered in 1970.
According to Harry Fink, the ABF Freight® vice president of maintenance at the time, ABF Freight purchased 118 new Ford Model LNT 1000 tandem road tractors.
 "All will be of a short conventional design to accommodate doubles as well as 40-foot trailers, and will be equipped with NHTC 270 Cummins diesel engines," a note to employees states. "Each tractor will be equipped with two 110-gallon fuel tanks.
Read More >